LIGHT IT INTO EXISTENCE TM
Best Ways to Use Candles for Yoga at Home
Candles for yoga can deepen your mind-body connection. So whether you're looking to emulate the ambiance from your favorite candlelight yoga class or enrich your yoga session at home with scent, scented yoga candles can help.

Here are the best ways to use candles for yoga at home. Plus, learn what Yoga Journal says about Spoken Flames candles.
What candles are good for yoga?
Non-toxic, scented candles are good for yoga. They offer a clean burn and sensory experience. Consider Spoken Flames' wooden wick candles for the sound experience (it's like yoga by a tiny campfire!).
Are candles good for yoga?
Candles are good for yoga as they provide a soft, calming light that can help create a relaxing atmosphere, which is essential for a yoga practice.

Additionally, focusing on the flickering flame of a candle can bring a sense of mindfulness and concentration to the present moment, aiding in the meditative aspects of yoga practice. And the power of scent can strengthen the mind-body connection during your yoga session.
When is National Yoga Month?
National Yoga Month is celebrated in September. The month is the perfect time to enrich your practice with scented candles for yoga at home.

Explore new scents, gift a candle set, or find a local candlelight yoga class. Or, do all three to celebrate National Yoga Month!
Conclusion: Cue the Calm with Candles for Yoga
Bring the luxe yoga studio vibes home when adding candles for yoga at home. Scented candles in your at-home yoga practice can help improve concentration during yoga and enhance your overall experience.

Choose non-toxic and scented candles based on an intention to create a distraction-free environment. So, light up your candles, take a deep breath, and enjoy your yoga practice in the comfort of your own home.
Best Scented Candles for Yoga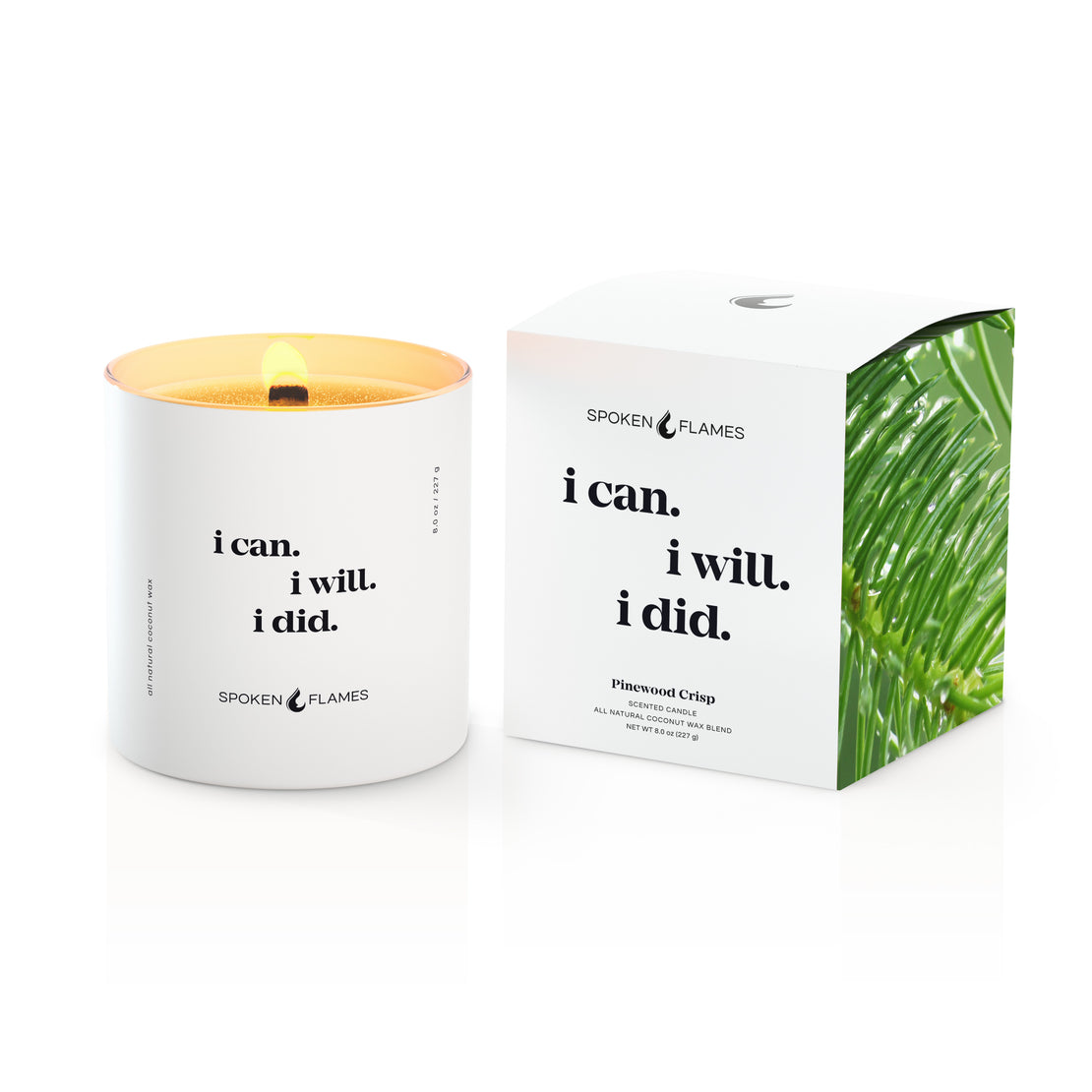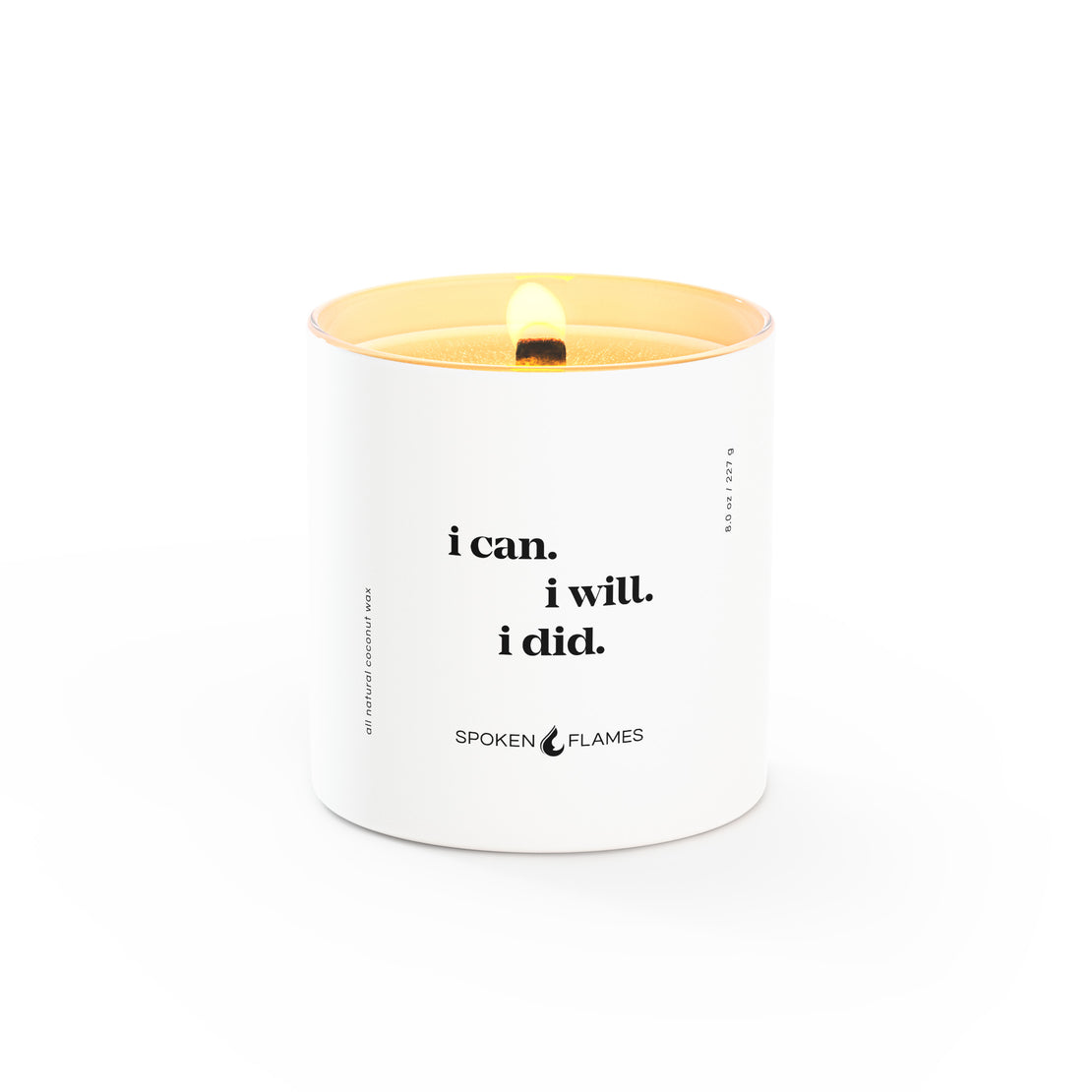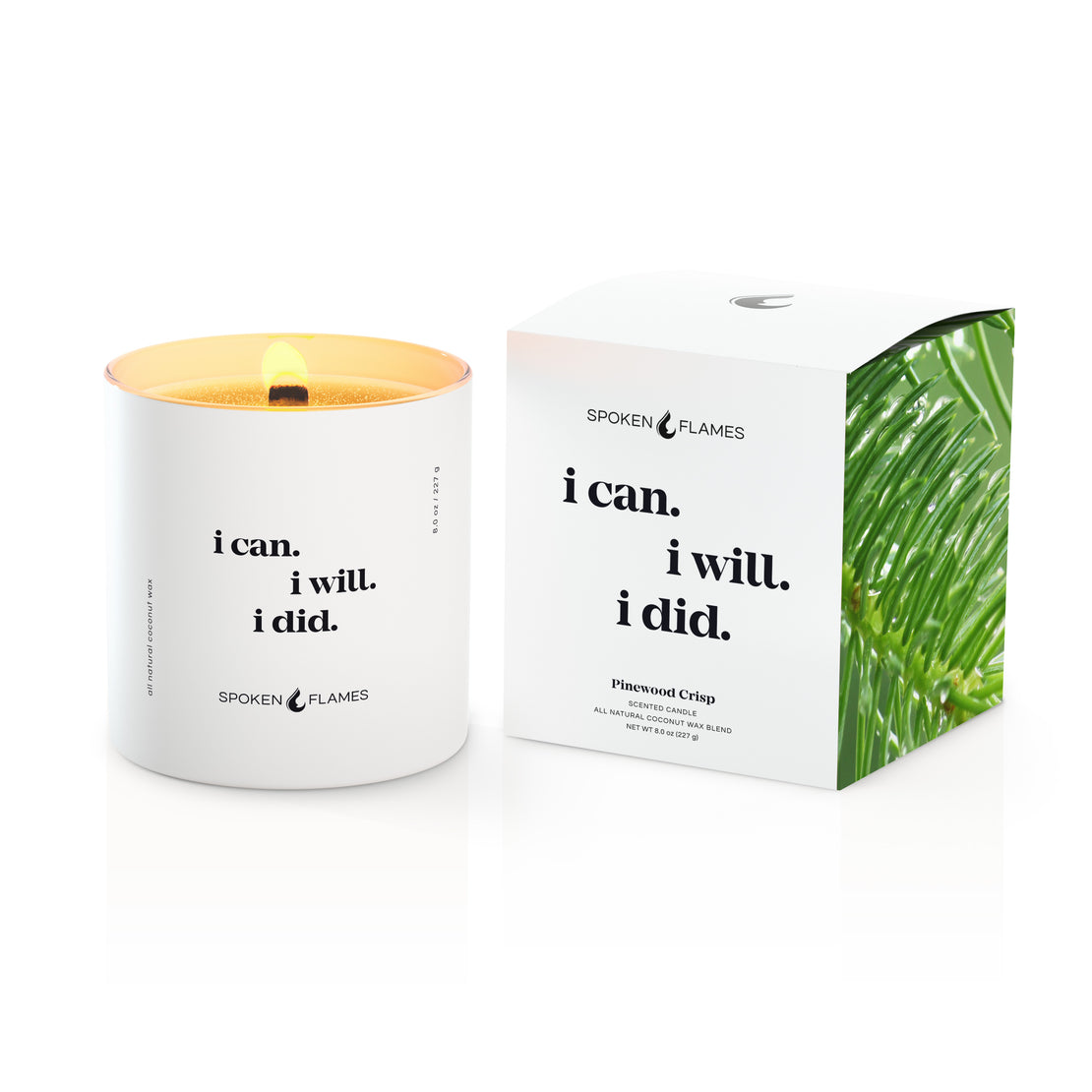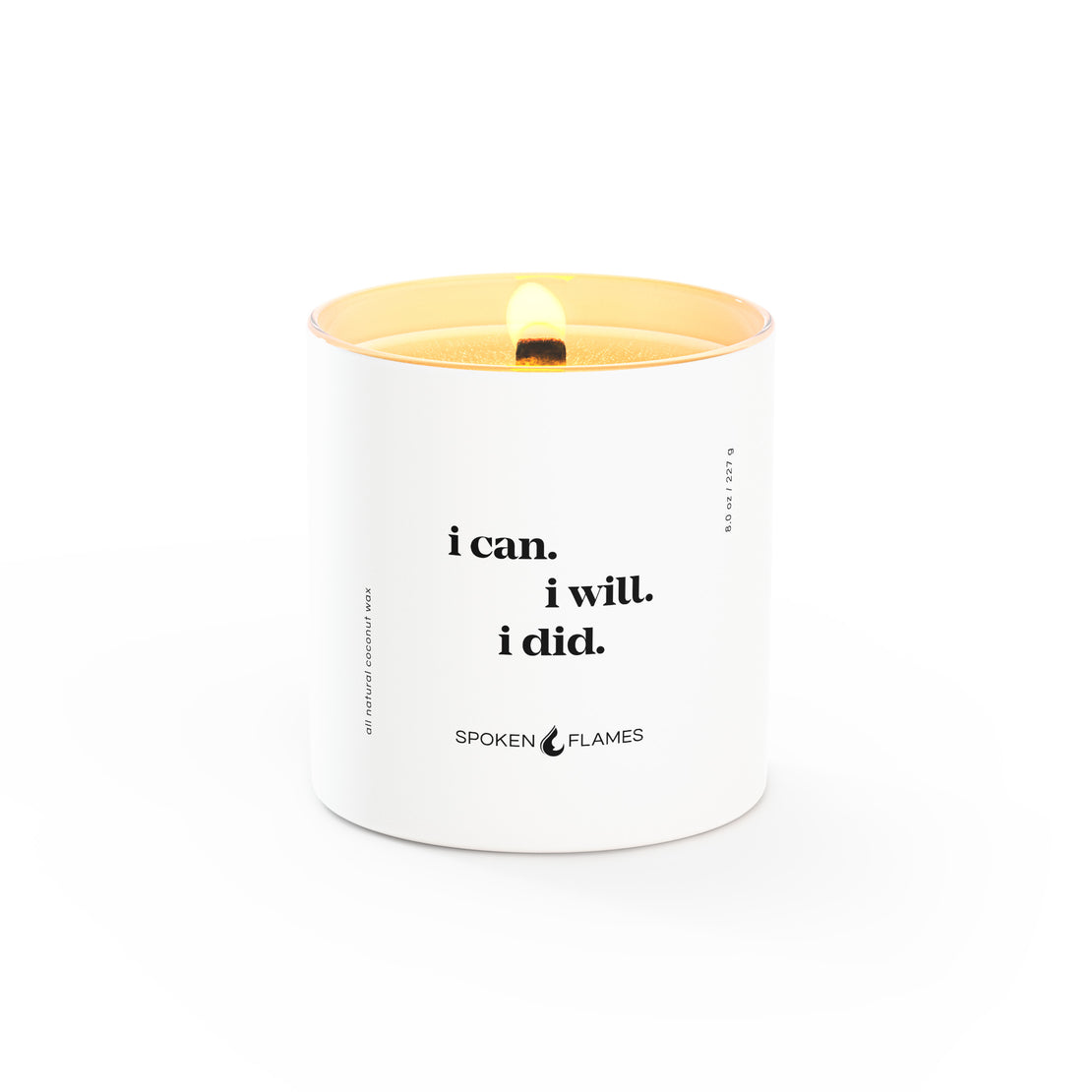 Juniper berry, fir needle, pinewood
Learn more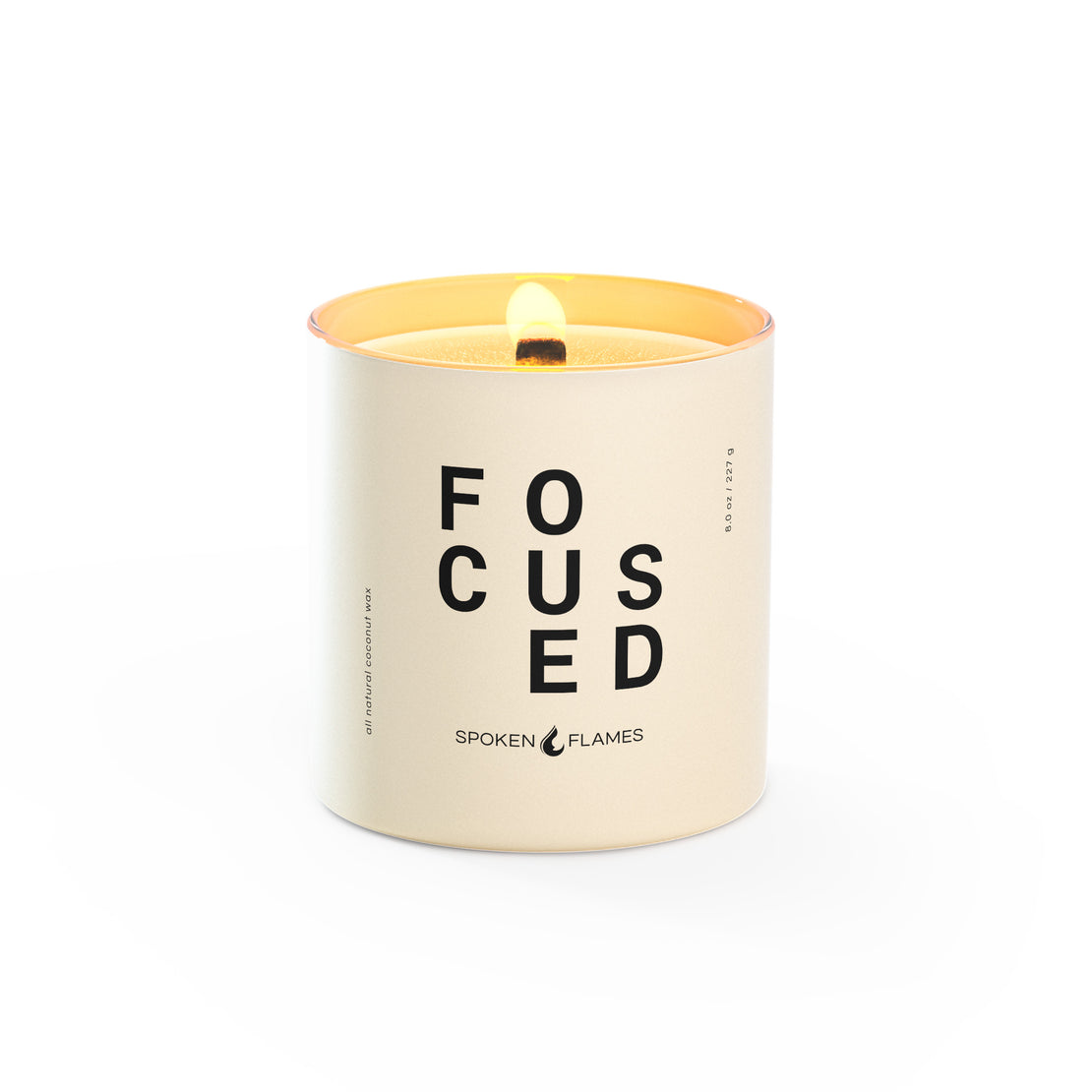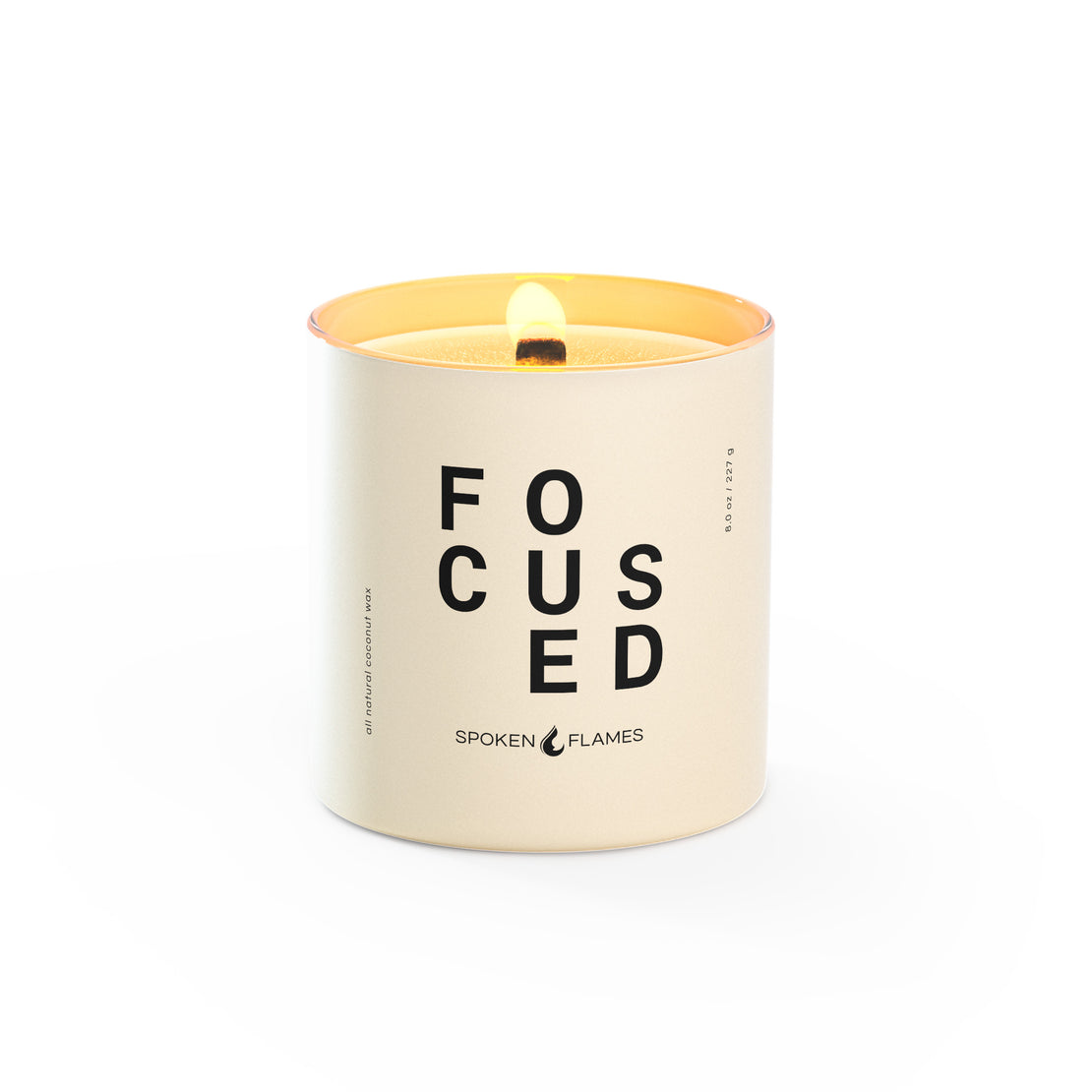 Vanilla, soft cashmere, sandalwood
Learn more
Join over 6,500 readers!
If you found this helpful, then join over 6,500 readers who receive valuable wellness, motivation, and lifestyle content just like this. Plus, get $5 to use towards your first Spoken Flames candle.