LIGHT IT INTO EXISTENCE TM
Fall Season Meaning: 3 Things We Can Learn From Fall
The Fall season is symbolic of change. From the leaves evolving to beautiful warm hues to chunky knit sweaters making their way into our daily attire, Fall brings change—but with a sense of comfort and ease.
Related: Speak ease into your space with this Fall candle ›
To admire the changes orchestrated by Mother Nature is to be humbled by nature's power and its influence over our environment, routines, and even our moods.

Studies show that some people experience a dip in mood during the autumn months due to seasonal affective disorder and may experience increased stress or anxiety. Coined 'autumn anxiety,' the feeling may occur annually.

How you experience autumn is unique and isn't to be judged.

Here are three things we can learn from the fall season meaning to maintain or boost our health, wellness, and outlook on life.
PERSONAL OR CORPORATE GIFTING
Here's 5 reasons why a candle gift set makes the perfect gift:
What does each season symbolize?
In ancient civilizations, life changed with the seasons.

In the winter, farmers would rest and resharpen their tools. In the spring, they would prepare the land and plant the seeds. In the summer, farmers would nourish and protect their crops. In the Fall, they would harvest the land. And so the cycle would repeat – year after year.

We can learn a lot from how nature sustains itself to borrow concepts of spring symbolizing hope and new opportunities (planting seeds). Likewise, summer symbolizes growth (nourish and protect).
The Symbolism of Fall
Fall represents a change in direction. Less planting, more harvest. Less daylight, more darkness. Our way of being must change to adapt to our physiological needs.

As acclaimed American psychologist Abraham Maslow explained in his self-titled principle, Maslow's hierarchy of needs, our physiological needs are the biological component for our survival as humans.

Warmth and shelter become all the more important by necessity and for leisure in the Fall.

Less long walks on the beach, more cozy time indoors with a candle lit.

According to Maslow's hierarchy of needs, our physiological needs are correlated to internal motivation. Without our bare minimum needs being met, our desire for belonging, esteem, and self-actualization suffer.
What can we learn from the symbolism of Fall?
If the change in season feels a little overwhelming, or if you simply need the inspiration to embrace change, here's 3 things we can learn from the symbolism of Fall—consider these the ABCs of Fall season mindfulness:
A. Abundance
The harvest is ripe and ready to be enjoyed. In other words: now is the time to enjoy the fruits of your proverbial labor.

An abundance of joy, happiness, or time with self can be yours by refocusing your thoughts and priorities.
B. Balance
Change can be exciting or jarring. Both are extreme emotions. Balance any feelings of overwhelm, good or bad, by practicing acceptance. Let go of the things you can't control and be gentle with yourself during a season of change.
C. Consciousness
Autumn can make us hyper-aware of the cycle of life.

The leaves will fall, and new ones will return in a few months, but now is the time to admire its natural descent. The highs cannot exist without the lows.

This consciousness may make us all the more inclined to make the most of our time. So welcome slow speeds, practice gratitude, and light a sensory candle. Choose to live in the present.
Related: Enjoy slow speeds in the name of self-care with this candle ›
🎁 SHOP TRIO SETS 🎁
Fall Season Mindfulness
With all the change we've covered, a moment to relax is well deserved and quite necessary.

Adopt the ABCs of fall season mindfulness—a mindset of abundance, balance, and consciousness—to reap the benefits of autumn full of comfort and ease.
6. Candles can help increase focus in a work from home environment
The rise in WFH and remote work means our workspaces are full of comforts—and distractions. But why would anyone light a candle at their work desk? To keep those distractions at bay. From chatty co-workers (albeit via Slack) to social media, candles are a thoughtful corporate gift that can help us focus and create space for us to do our best work.

Consider it a productivity hack. 💡

The presence of a candle flame can set a calming mood. Wooden wick candles in particular have a unique soft-crackling sound, which can serve as natural and relaxing ambient sound in one's space. Plus, select scent profiles, like citrus, woody or a floral scent of a scented candle can influence physiological responses that help keep the mind on track.

7. Candles can be an environmentally responsible gift choice
First, it's a candle, next it's their favorite whiskey glass. 🥃

Depending on the candle's vessel, most candle jars can be upcycled after the burn cycle of the candle. It can be used as storage, glassware and more, so you can feel good knowing that your gift will keep on giving! And your candle gift (once upcycled) can be a pleasant reminder, if not a conversation piece in their home, of your thoughtfulness.

A candle gift set solves my gifting needs—but wait! I don't know what candle scent they may like 😟

Bonus tip: How to pick a candle scent for a gift
So a candle gift set meets your needs, but you're not sure what scents they like 😟 Pro tip: consider an unscented candle or a gift set that offers a variety of scents.

The unique thing about Spoken Flames' Trio Sets is that each candle gift set has a variety of scents with great range—from woody, citrus and floral in our F, Yes Collection, for example.

Your gift recipient would never get bored, and it increases your chances for satisfaction with a broad range of scents in their hands.

Because Spoken Flames candles are message-driven, our motivating candle statements (even without scent) mean that you'll still win big with this meaningful gifting choice!
Best Candles for Fall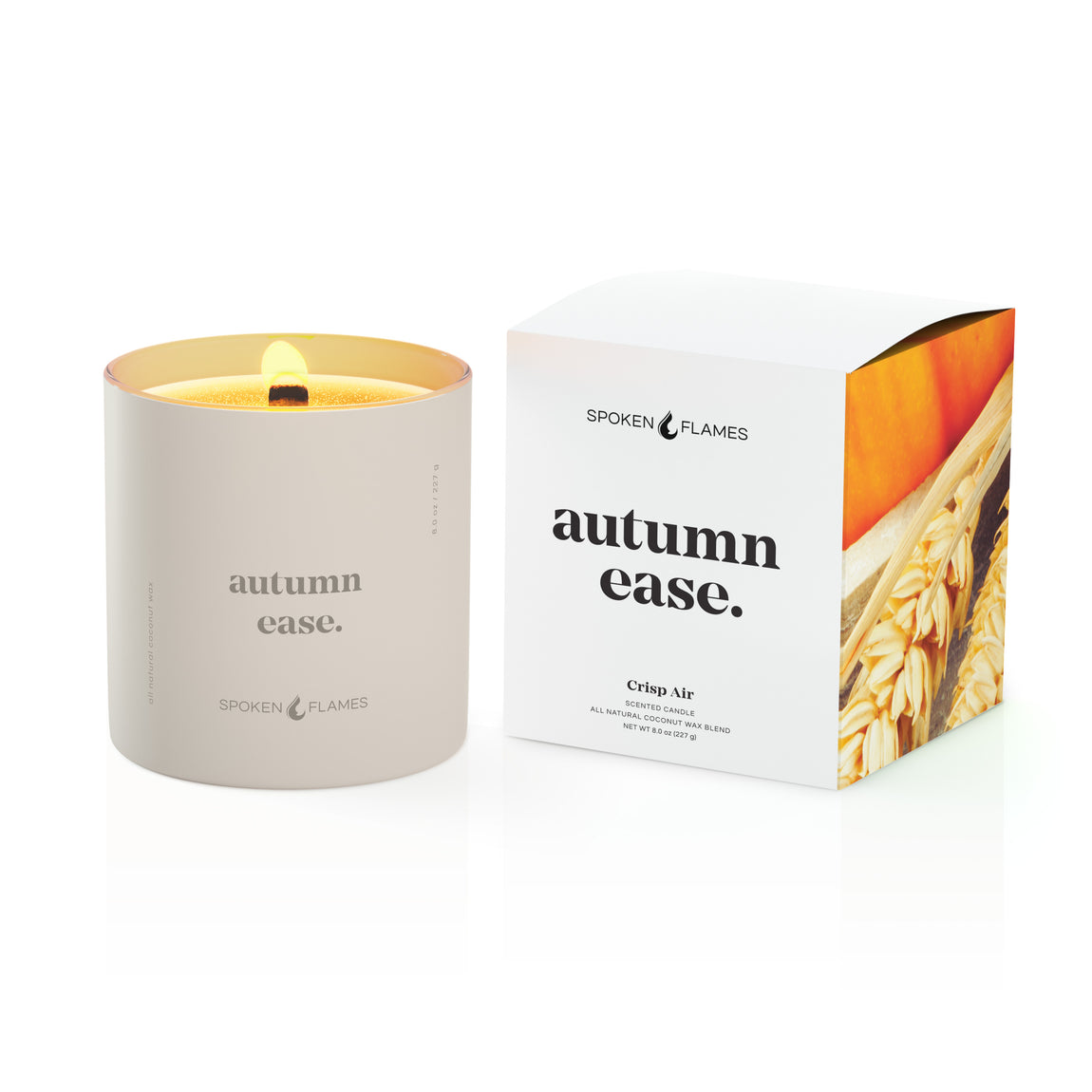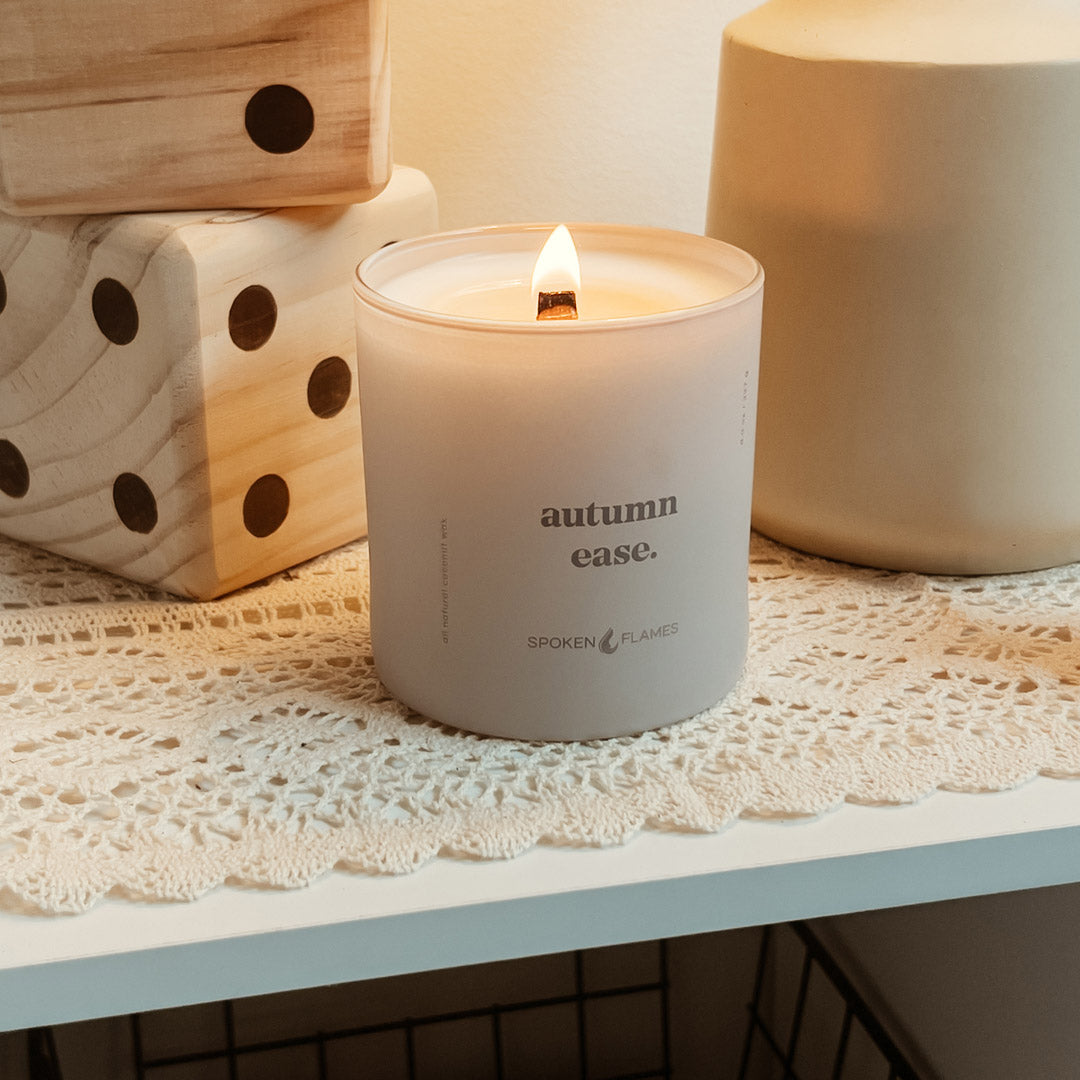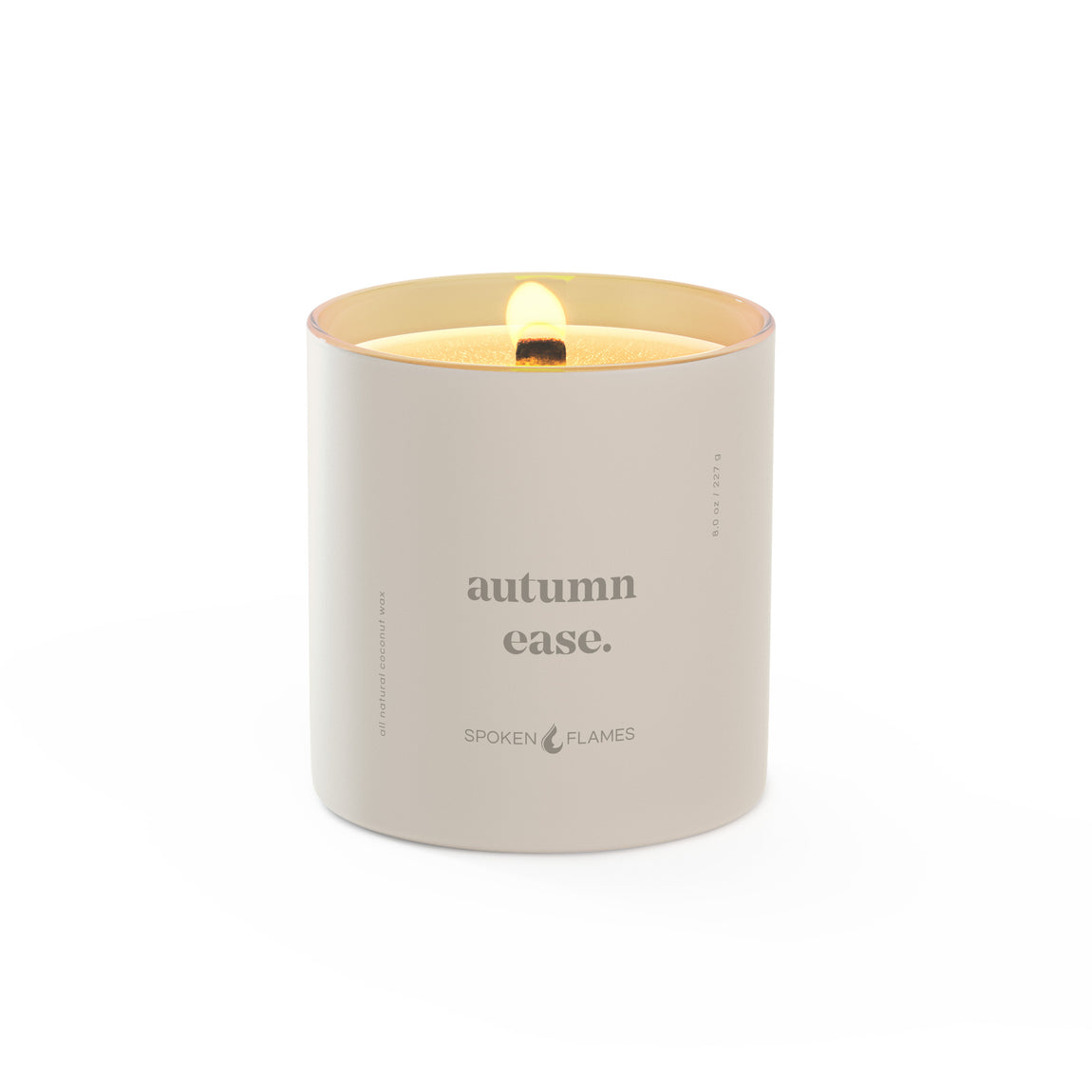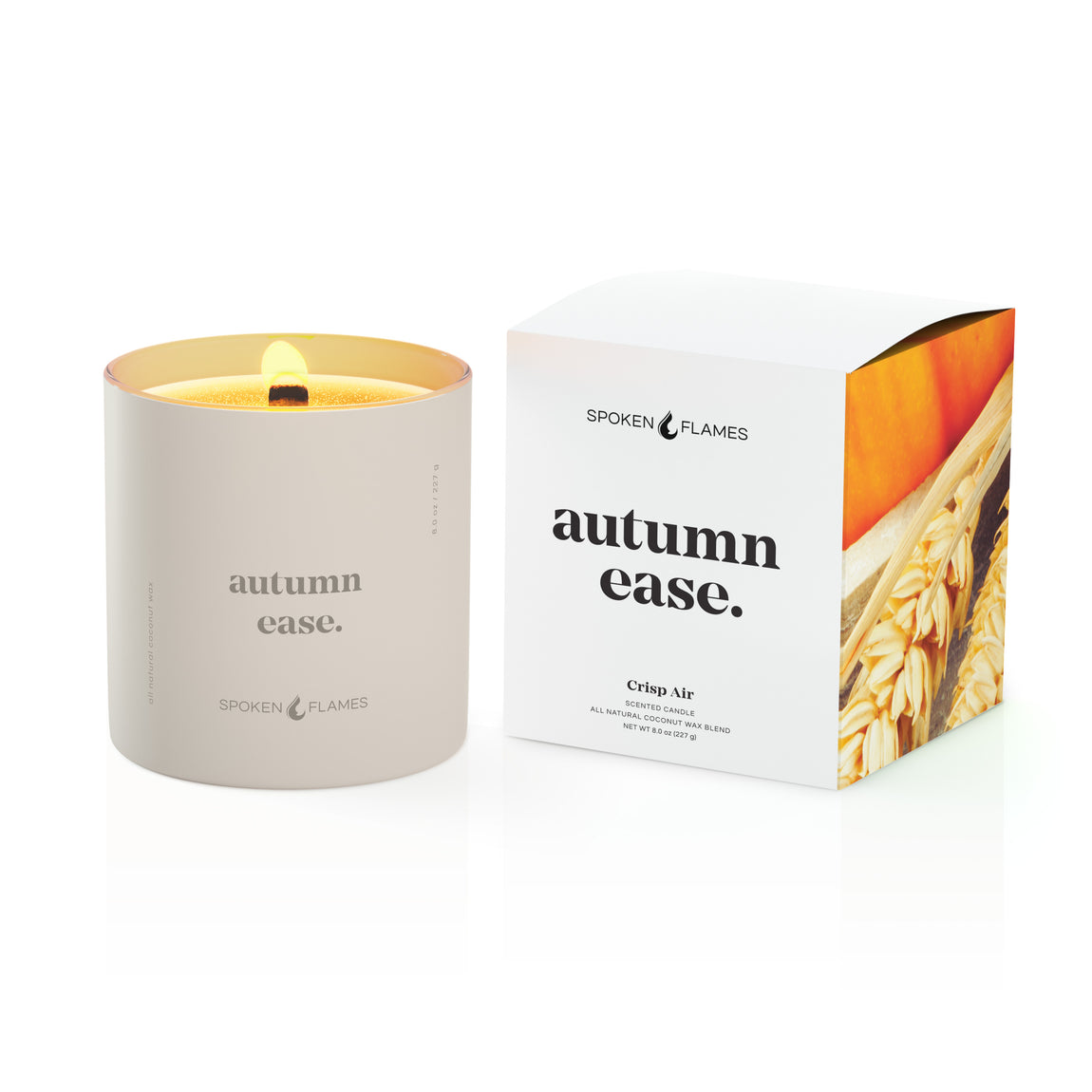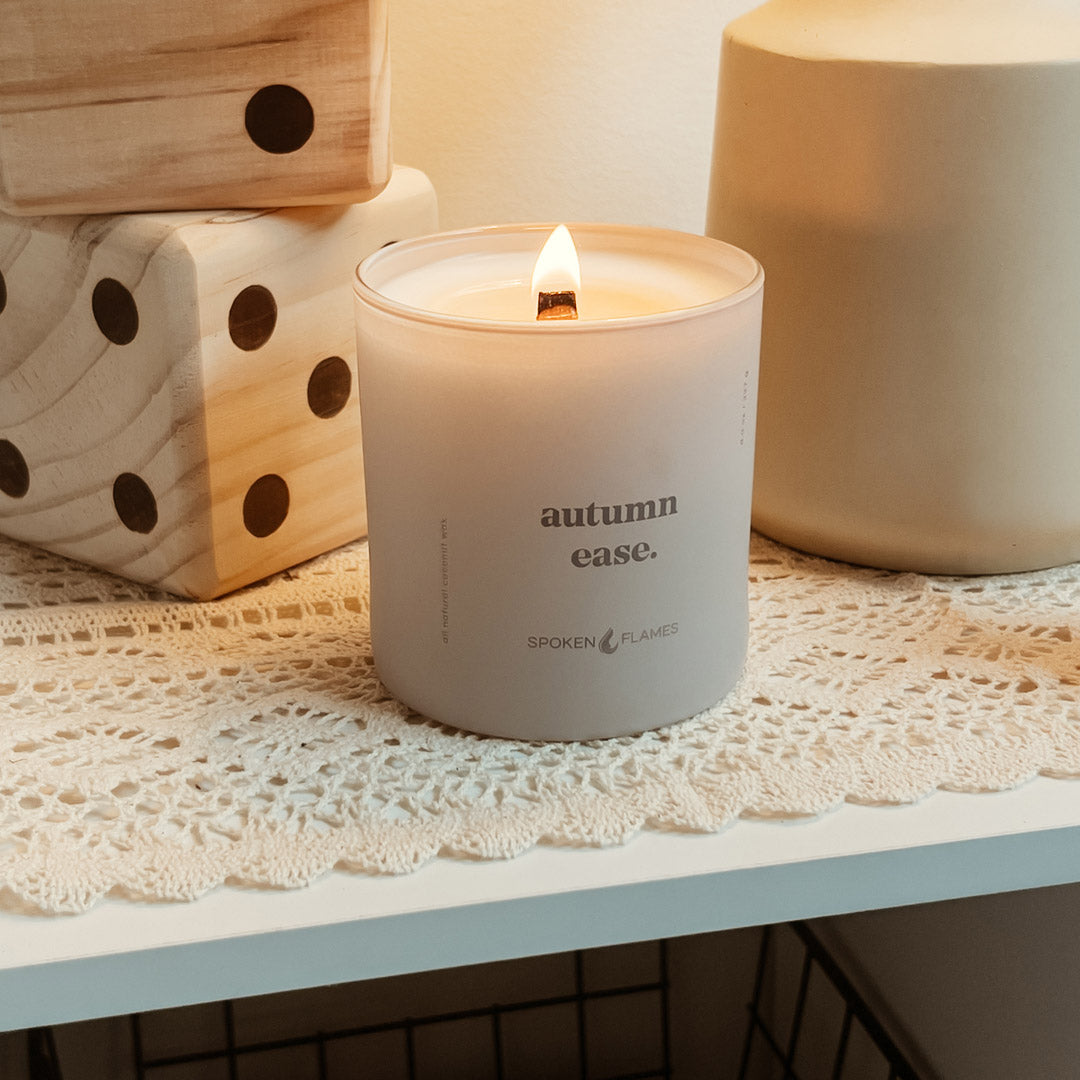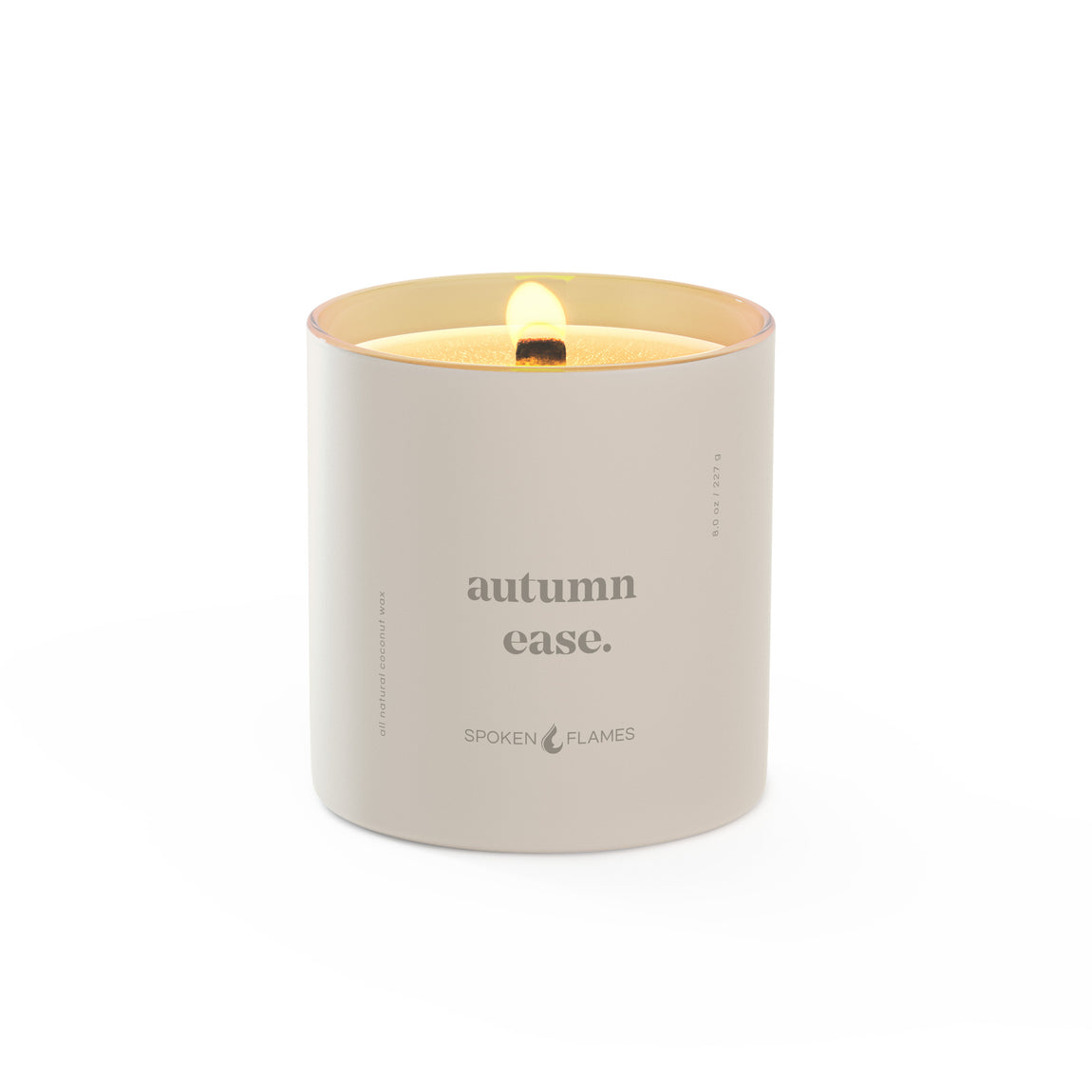 Bergamot, cedar embers, fresh hay
Learn more →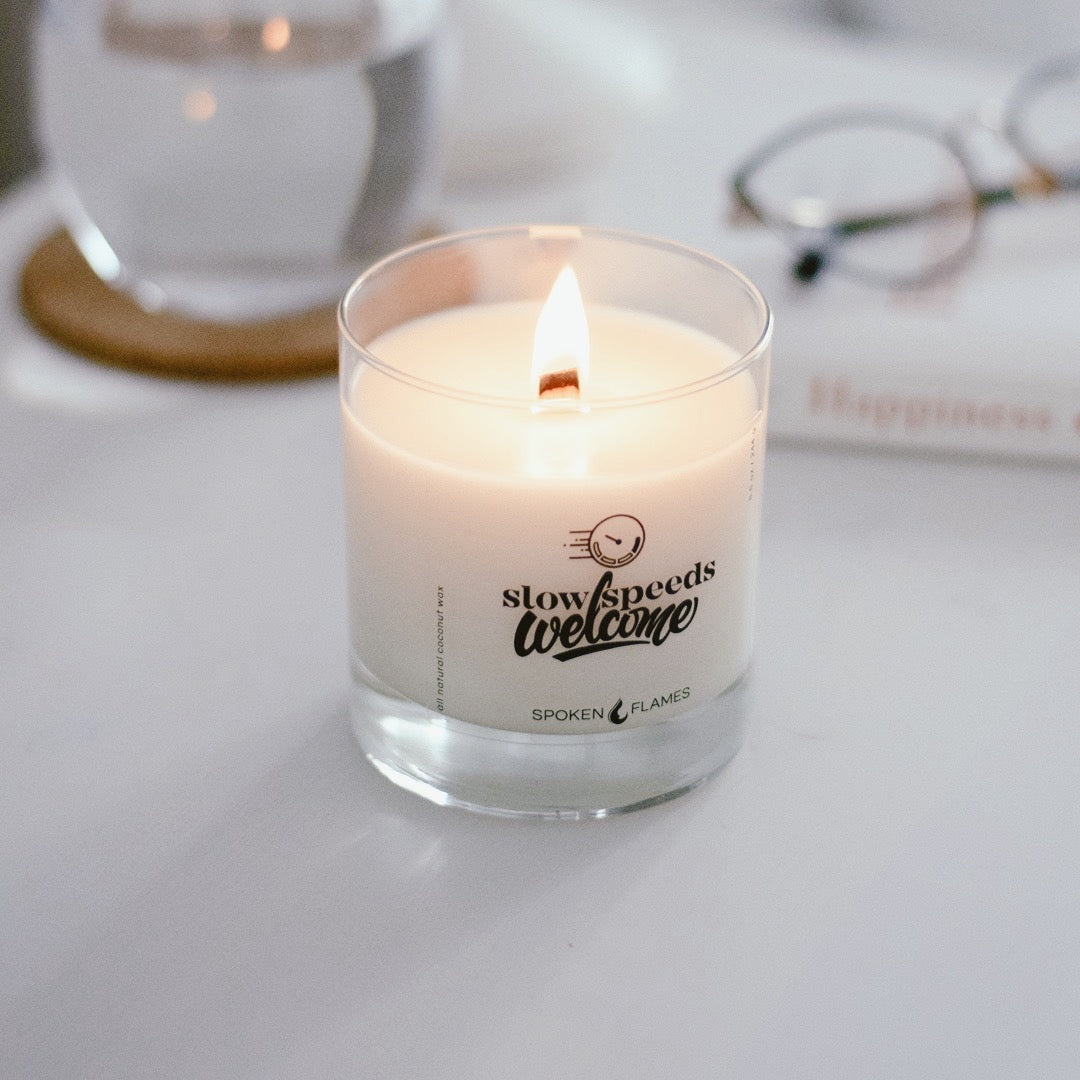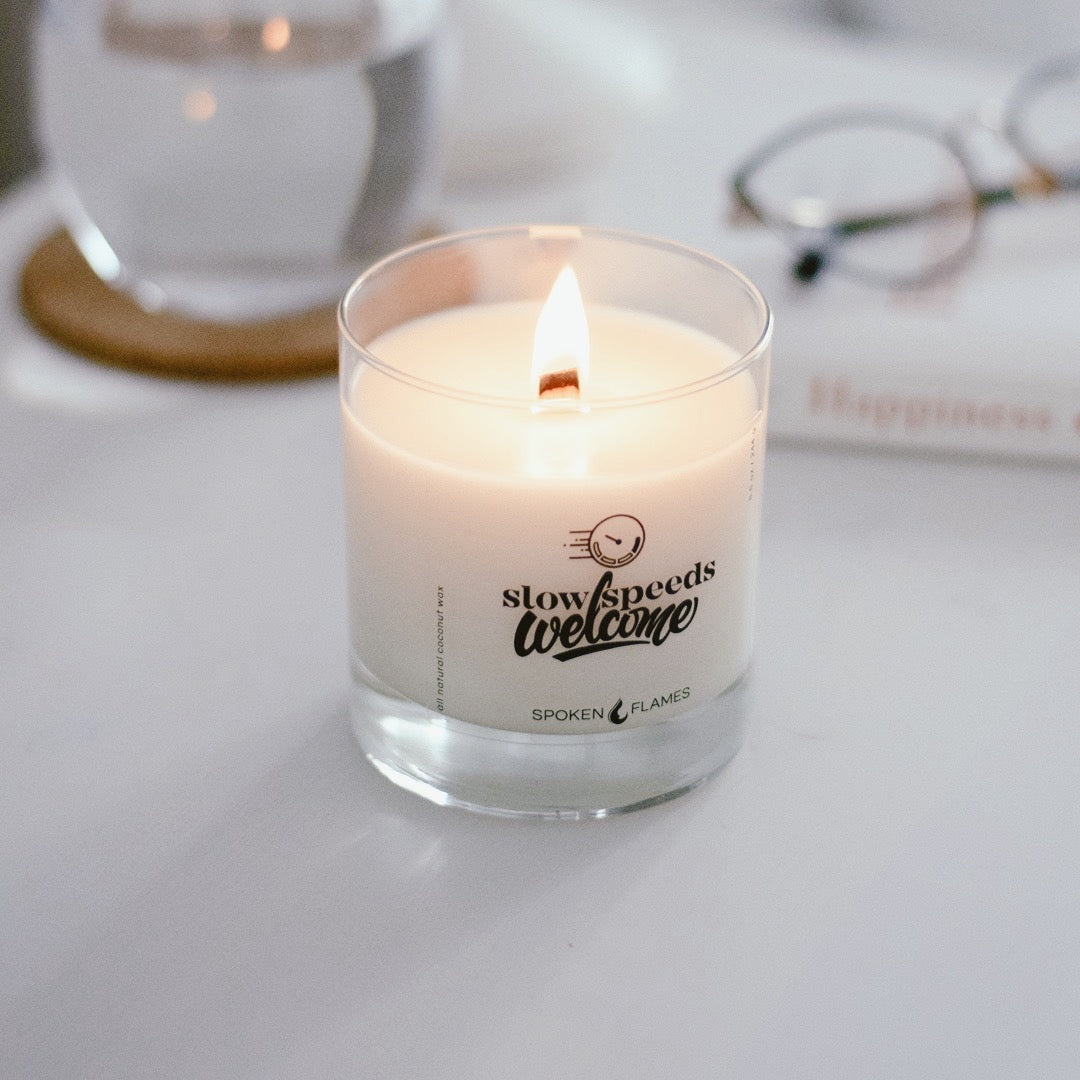 Frankincense, fig, amber
Learn more →