5 Ways to Use Affirmation Candles: A Complete Guide
An affirmation candle is a type of candle with a message specifically designed to support positive thoughts, encouragement, and intentions. It combines the symbolic power of a candle's flame and the practice of affirmations to improve your focus, set intentions, and complement a manifestation practice.

Affirmation candles can be made with specific scents, colors, and ingredients to reinforce certain feelings, emotions, and statements.

Here's a complete guide to understanding the benefits and how to use affirmation candles.
RELATED: Enjoy 100+ hours of clean burn time with this affirmation candle gift set →
PERSONAL OR CORPORATE GIFTING
Here's 5 reasons why a candle gift set makes the perfect gift:
5 Ways to Use Affirmation Candles
The key to using affirmation candles is to create a safe space and incorporate them into practices that resonate with you, allowing its energy to amplify your affirmations and intentions.

Here are 5 ideas for how to use affirmation candles:
1. Setting Intentions
Begin by lighting the affirmation candle with a specific intention in your mind. You can write down the intention or speak it aloud. Focus on your desired outcome or affirmation as the candle burns. Repeat your affirmation or mantra while the candle is lit.
2. Candle Meditation
Use the gentle glow of the affirmation candle as a focal point during a candle meditation or reflection.

Sit in a comfortable position, gaze at the candle's flame, and allow yourself to be fully present. Repeat your affirmations silently or aloud, using the candle's energy to enhance your focus and deepen your connection to your affirmations.
3. Daily Affirmation Ritual
Incorporate the use of an affirmation candle into your daily routine. Choose a specific time of day to light the candle, recite your affirmations, and take a moment to reflect on their meaning.

It's easy when the affirmation is already on your candle!

This ritual can be a powerful reminder of your intentions and help you cultivate a positive mindset throughout the day.
4. Journaling with Candlelight
Combine an affirmation candle with the practice of journaling. Before writing, light the candle and take a few deep breaths to center yourself. Write down your affirmations, allowing them to guide your thoughts and reflections. The candle's presence can create a calming and focused atmosphere for introspection and self-expression.
5. Visualization and Manifestation
Incorporate the affirmation candle into visualization and manifestation exercises. While the candle is lit, visualize yourself already embodying the affirmations in your mind.

For example, with an affirmation like "I Can, I Will, I Did," envision success or completion of your goal. Imagine the positive outcomes and feelings associated with your intentions.

The candle's energy can enhance the power of your visualization practice and support the manifestation of your desires.
🎁 SHOP TRIO SETS 🎁
What is an Affirmation Practice?
An affirmation practice refers to intentionally and regularly using affirmations as a personal development tool.

The affirmations can be verbal, written, or adorned on a scented candle vessel or other home decor items like a pillow, poster, or mug.

An affirmation practice can be incorporated into your daily routine or activities to nurture a positive mindset and typically involves selecting affirmations that resonate with your specific goals, values, or areas of personal growth.

The key to an affirmation practice is to consistently repeat (or remind yourself) of your affirmations.

For this reason, an affirmation candle can be efficient for your practice: it's everpresent on your desk or mantel and can be a visual affirming reminder in your space when you least expect it.
Do Affirmation Candles Work?
The effectiveness of affirmation candles can vary from person to person and can depend on various factors, including one's belief system, mindset, and consistency of practice.

Some people find affirmation candles valuable in their personal development journey, or even as highly thoughtful candle gifts.

Affirmation candles serve as physical reminders and can help you focus on positive affirmations and intentions. They create a supportive environment for self-reflection, mindfulness, and manifestation.

By combining the visual and aromatic elements of the scented candle with the repetition of affirmations, you can enhance your sense of self-belief, motivation, and positivity.

The power of affirmation candles ultimately lies in your mindset and intention.

Lighting a candle and saying affirmations without genuine belief or active effort may not produce results. So it's essential to align your actions with your intentions, deeply believe in your efforts, maintain consistency, and take proactive steps towards your goals alongside using affirmation candles.
The Benefits of Affirmation Candles
Affirmations are often used as tools for personal growth, self-improvement, and manifestation, as they can help you challenge negative self-talk, overcome self-doubt, and nurture a positive mindset.

By regularly repeating affirmations, you can reprogram your subconscious mind, boost self-confidence, and align your thoughts with your desired goals and aspirations.
Examples of Candle Affirmations
Affirmation Candle Summary: FAQs
What is an affirmation?
An affirmation is a positive statement or declaration that is consciously chosen and repeated to oneself to instill or reinforce a desired belief, mindset, or outcome.
What is an affirmation candle?
An affirmation candle is a type of candle with a message specifically designed to support positive thoughts, encouragement, and intentions. It combines the symbolic power of a candle's flame and the practice of affirmations to improve your focus, set intentions, and complement a manifestation practice.
What is an affirmation practice?
An affirmation practice is a self-affirming and empowering practice that aims to shift one's thoughts, emotions, and behaviors toward more constructive and beneficial thought patterns.
6. Candles can help increase focus in a work from home environment
The rise in WFH and remote work means our workspaces are full of comforts—and distractions. But why would anyone light a candle at their work desk? To keep those distractions at bay. From chatty co-workers (albeit via Slack) to social media, candles are a thoughtful corporate gift that can help us focus and create space for us to do our best work.

Consider it a productivity hack. 💡

The presence of a candle flame can set a calming mood. Wooden wick candles in particular have a unique soft-crackling sound, which can serve as natural and relaxing ambient sound in one's space. Plus, select scent profiles, like citrus, woody or a floral scent of a scented candle can influence physiological responses that help keep the mind on track.

7. Candles can be an environmentally responsible gift choice
First, it's a candle, next it's their favorite whiskey glass. 🥃

Depending on the candle's vessel, most candle jars can be upcycled after the burn cycle of the candle. It can be used as storage, glassware and more, so you can feel good knowing that your gift will keep on giving! And your candle gift (once upcycled) can be a pleasant reminder, if not a conversation piece in their home, of your thoughtfulness.

A candle gift set solves my gifting needs—but wait! I don't know what candle scent they may like 😟

Bonus tip: How to pick a candle scent for a gift
So a candle gift set meets your needs, but you're not sure what scents they like 😟 Pro tip: consider an unscented candle or a gift set that offers a variety of scents.

The unique thing about Spoken Flames' Trio Sets is that each candle gift set has a variety of scents with great range—from woody, citrus and floral in our F, Yes Collection, for example.

Your gift recipient would never get bored, and it increases your chances for satisfaction with a broad range of scents in their hands.

Because Spoken Flames candles are message-driven, our motivating candle statements (even without scent) mean that you'll still win big with this meaningful gifting choice!
More Affirmation Candles for Your Practice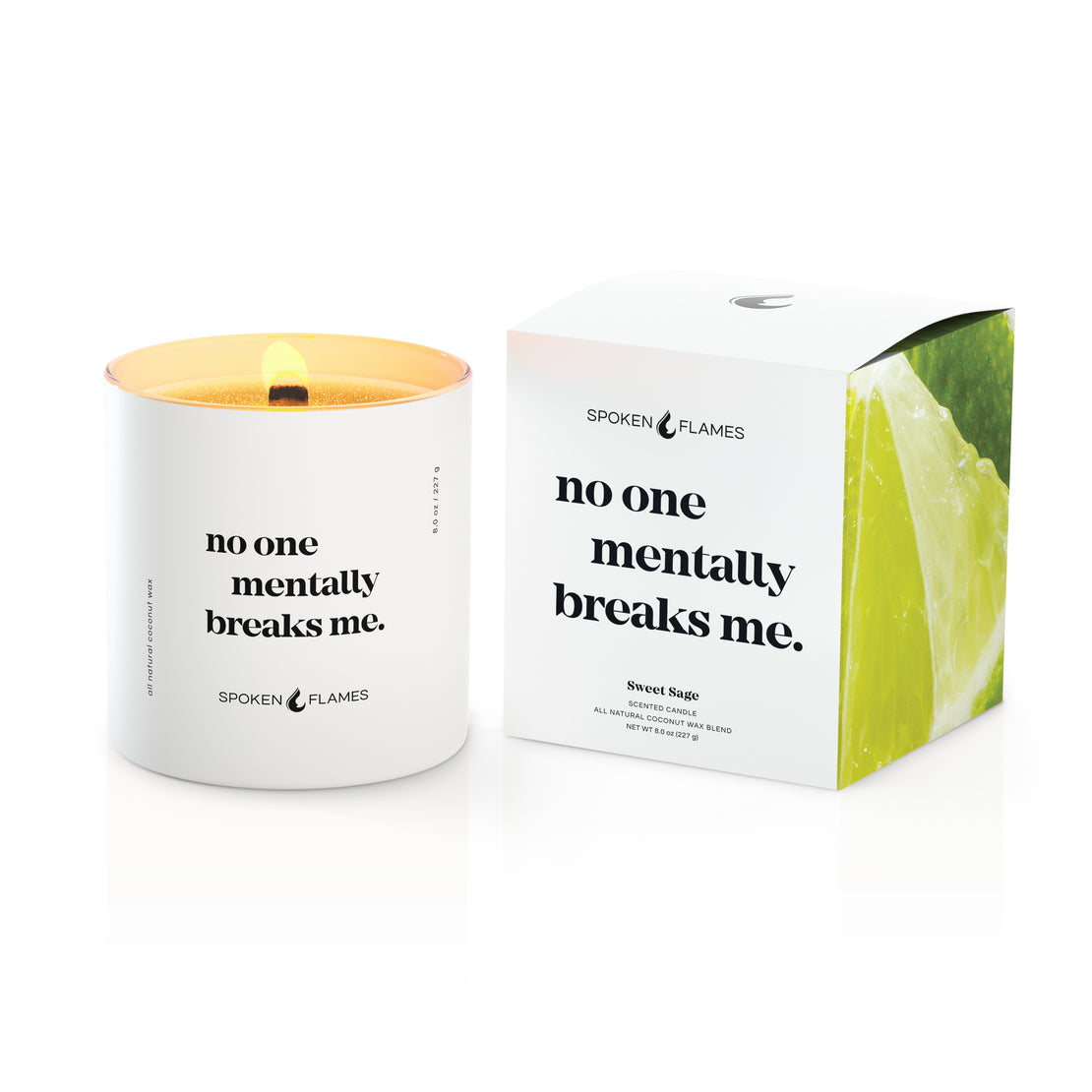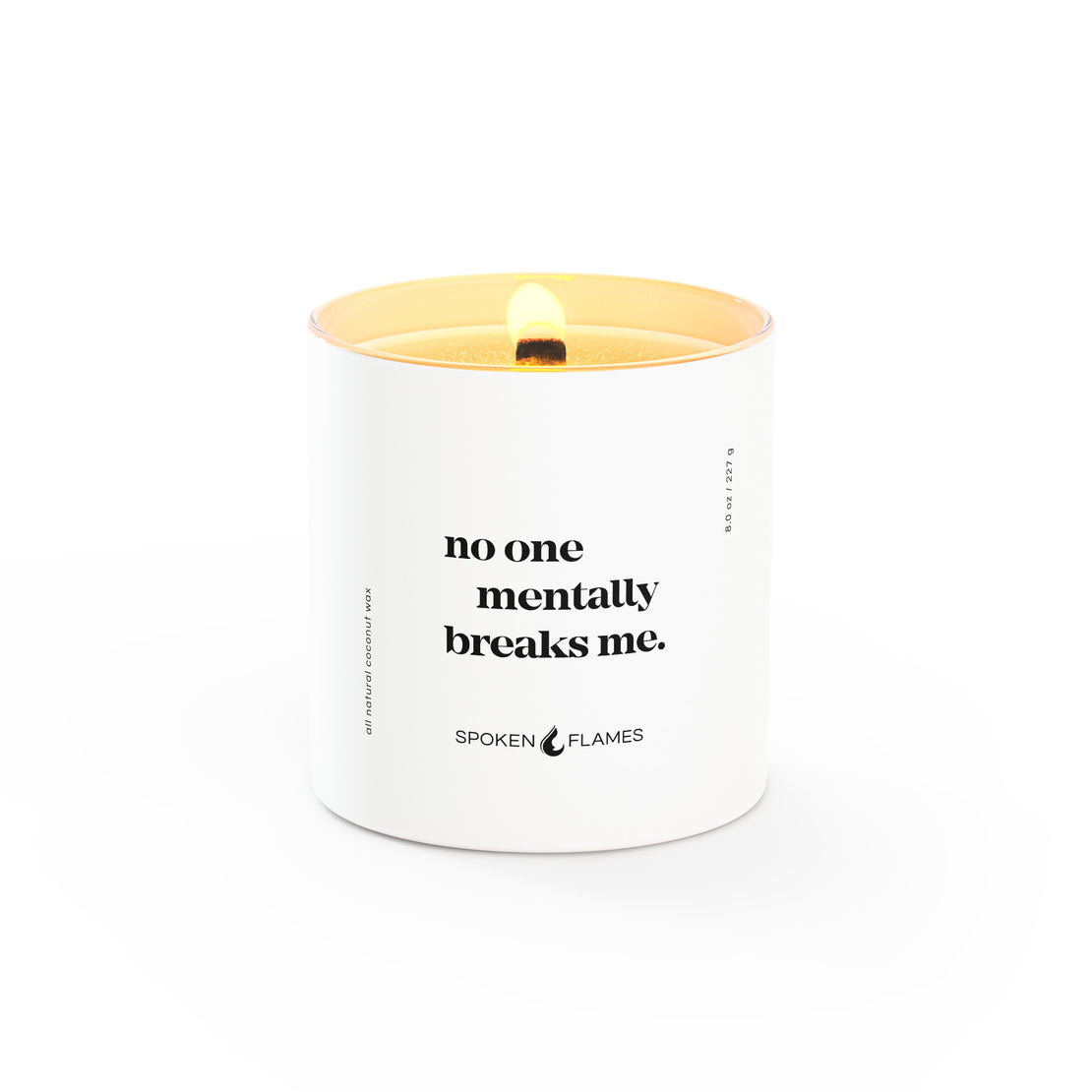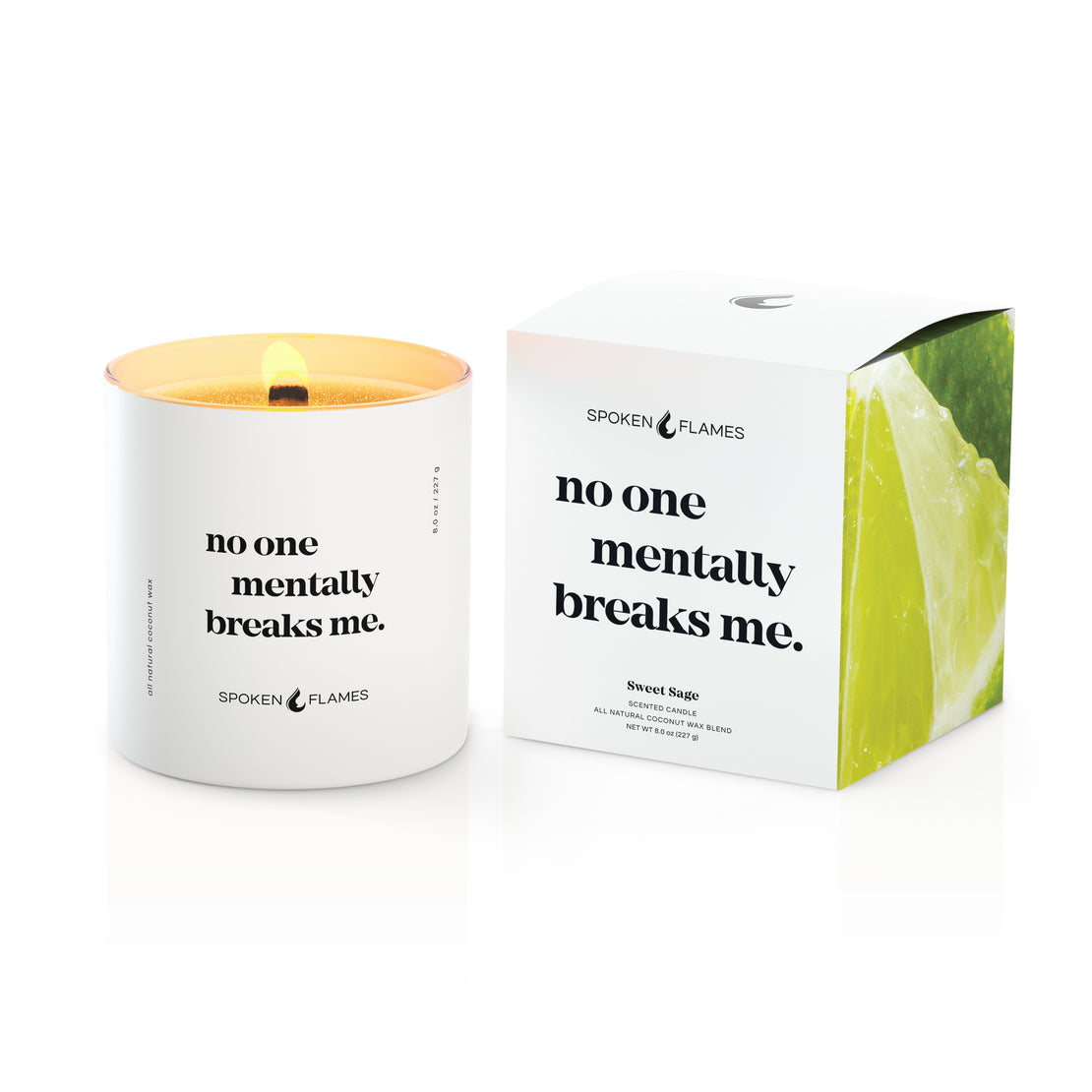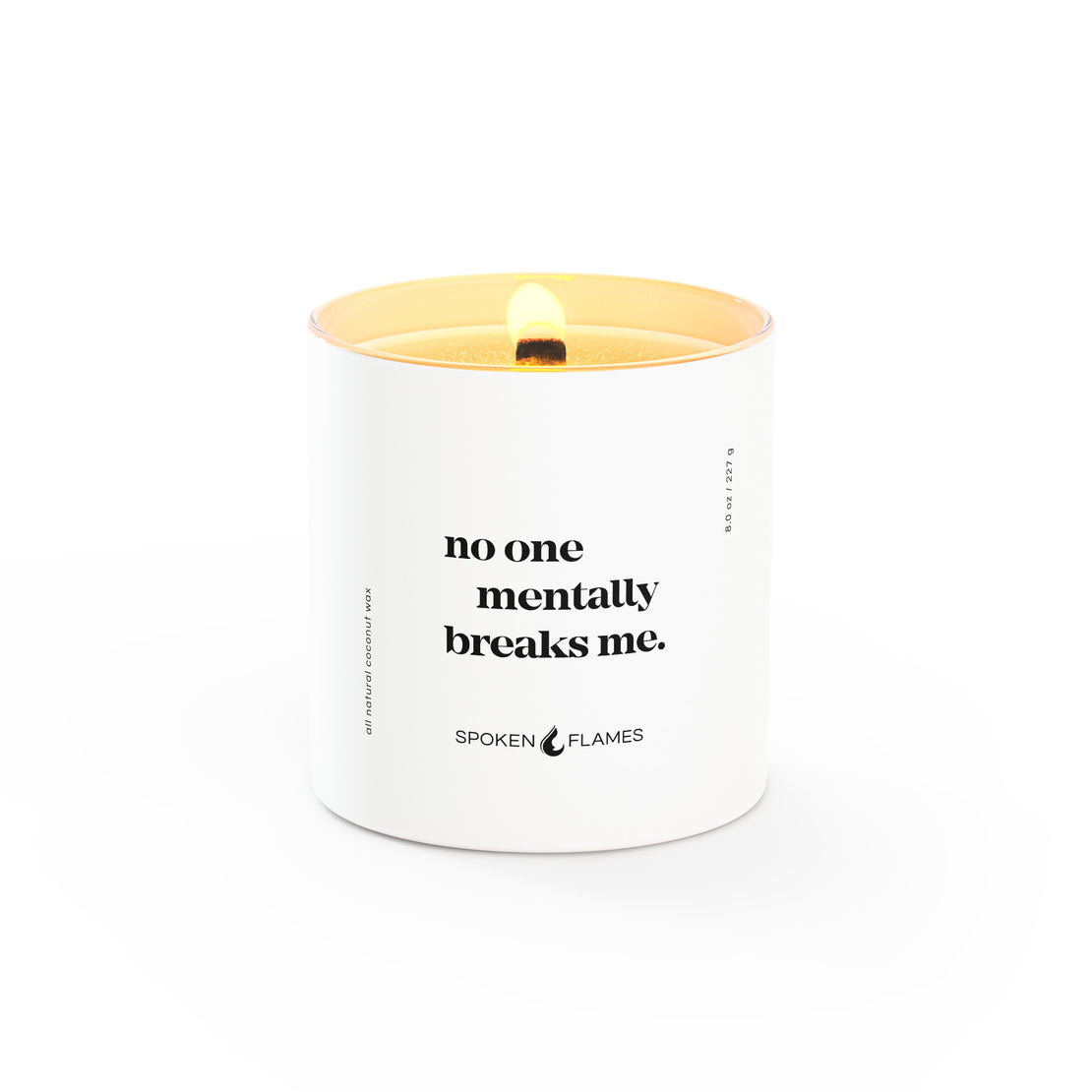 Bergamot, sage, amber
Learn more →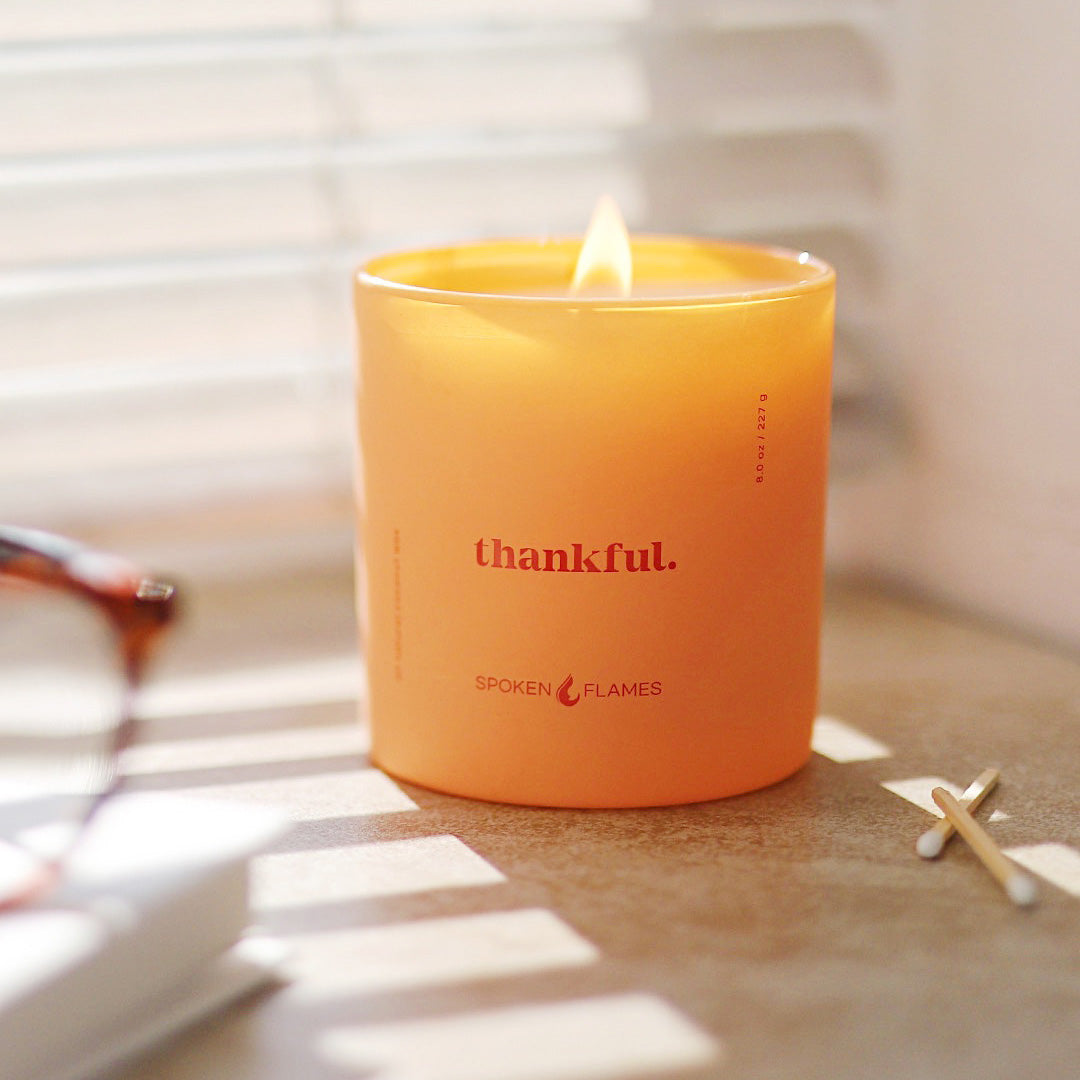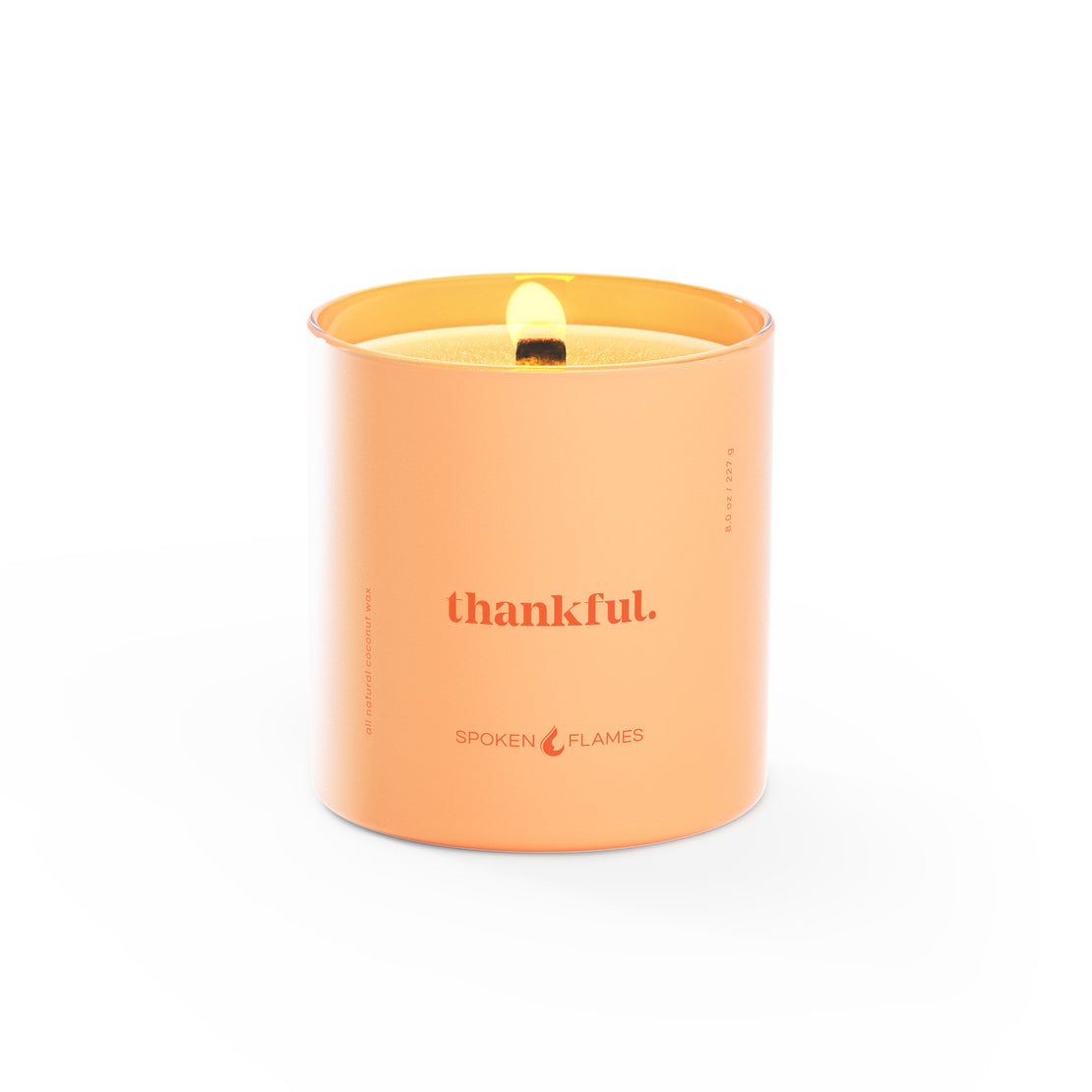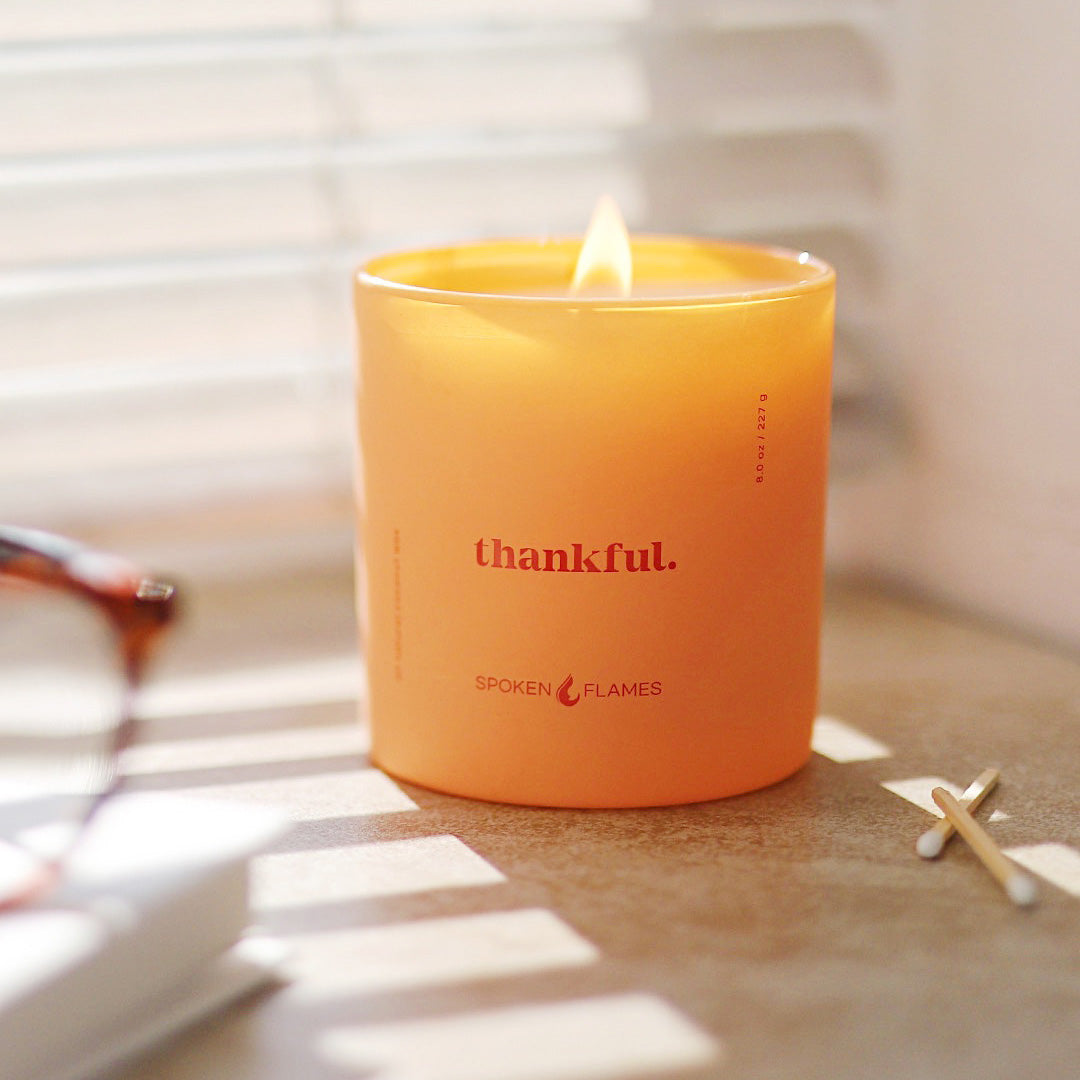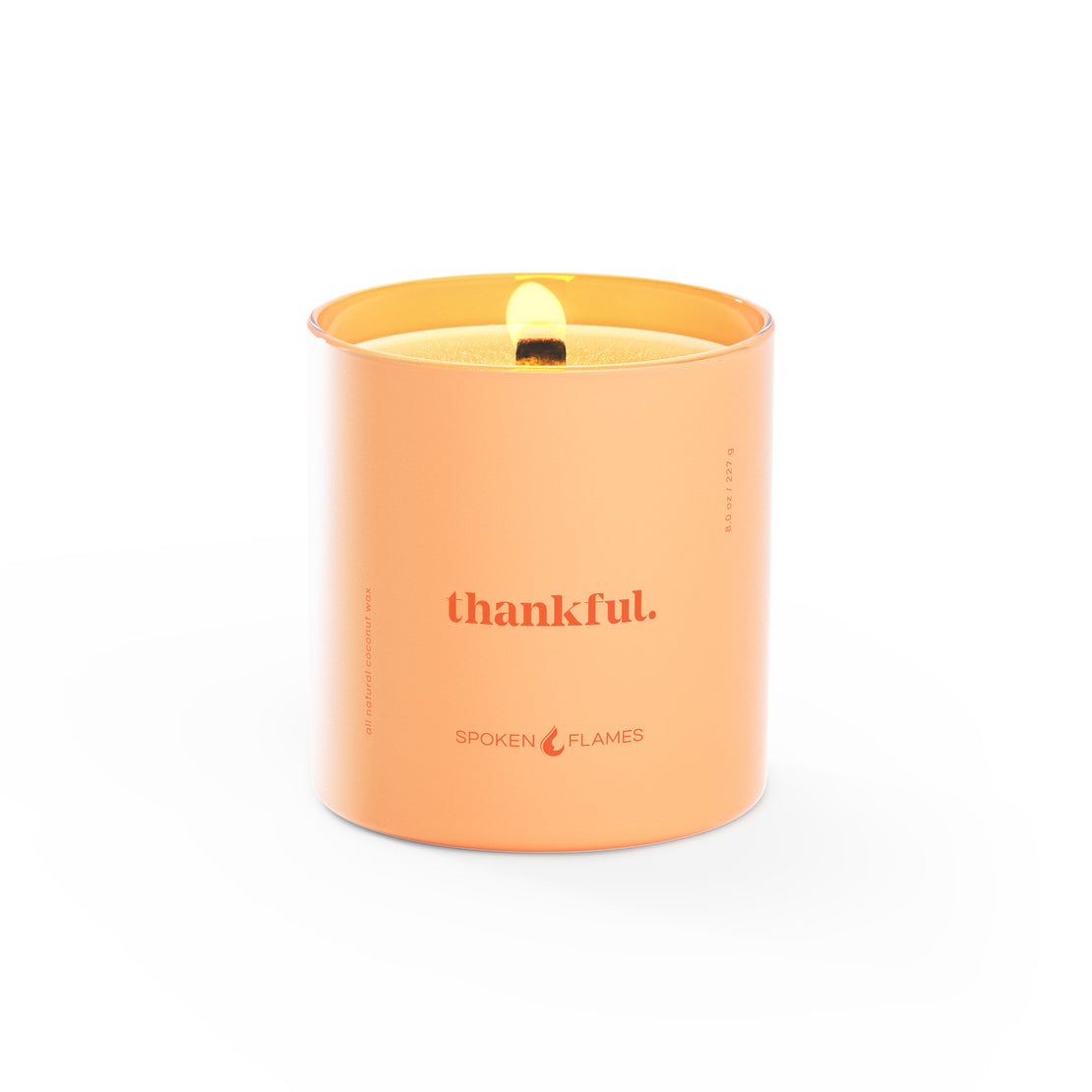 Butternut squash, bark, star anise
Learn more →
Join over 6,500 readers!
If you found this helpful, then join over 6,500 readers who receive valuable wellness, motivation, and lifestyle content just like this. Plus, get $5 to use towards your first Spoken Flames candle.