5 Reasons a Candle Gift Set Makes the Perfect Gift
This candle gift set may be your solution.
So you need to send someone a gift, but you have no idea what they like. Nor their dress size or their personal preferences. Or what if they have dietary restrictions? There goes that gourmet cookie platter idea! 🙈

The act of gift-giving should fulfill you, not stress you. But with so many options and unknowns, combined with your genuine desire to show you care with a thoughtful gift, all of that pressure can take the fun out of gifting.

Candle gift sets may be the stress-free and custom gifting solution you need.

Giving candles as gifts means respecting a person's unique taste while offering a classic and multipurpose gift that can be used for self-care, home décor, or a home fragrance.
RELATED: Shop the Candle Gift Sets Architectural Digest Named "Best Candle Gift to Give"
Candles serve many valuable uses, and the right candle gift set can be a thoughtful and timeless gift for anyone. So if you can't seem to figure out the best present for a friend, colleague, or loved one, Spoken Flames is here to help.

Here's 5 reasons why a candle gift set makes the perfect gift:
Shop Candle Gift Sets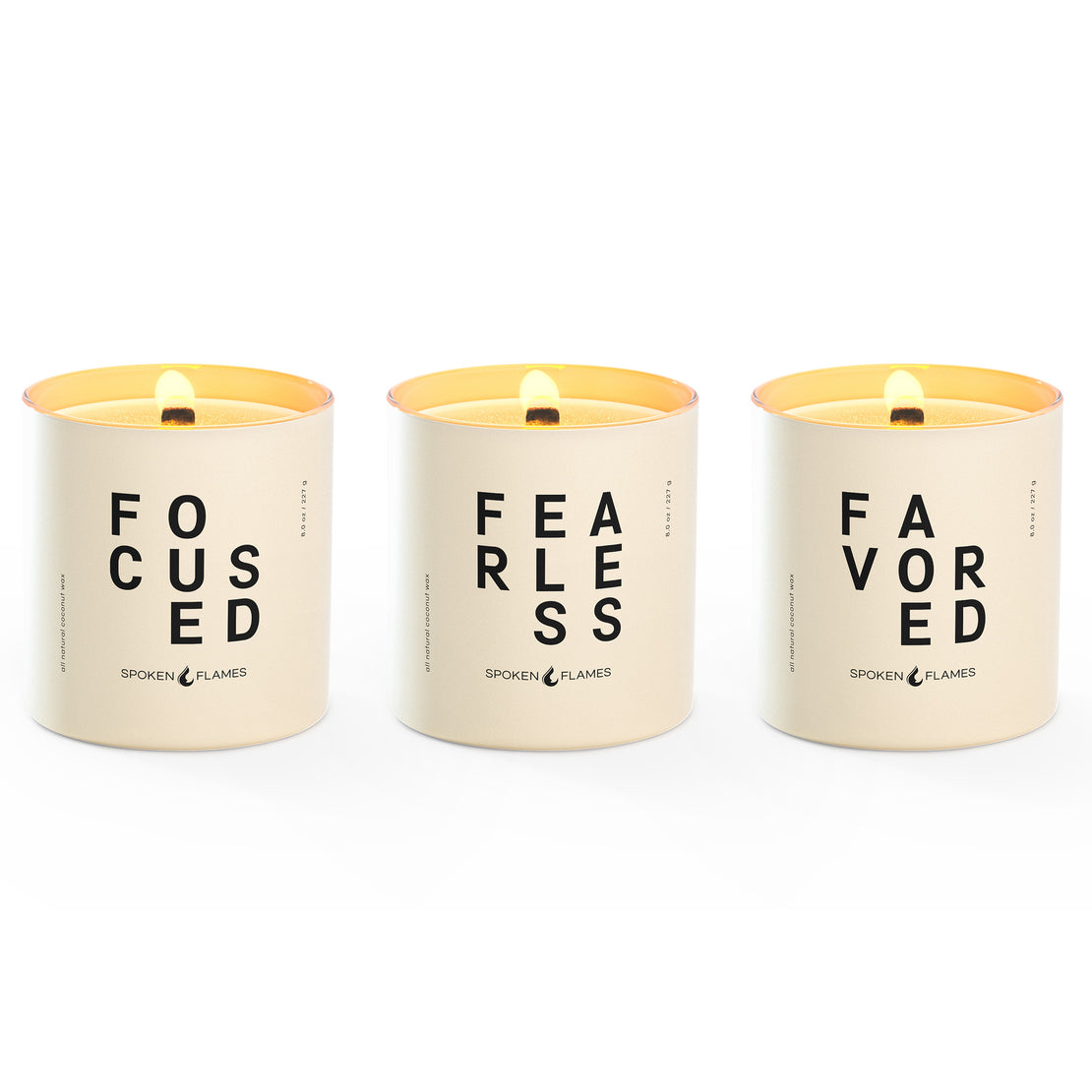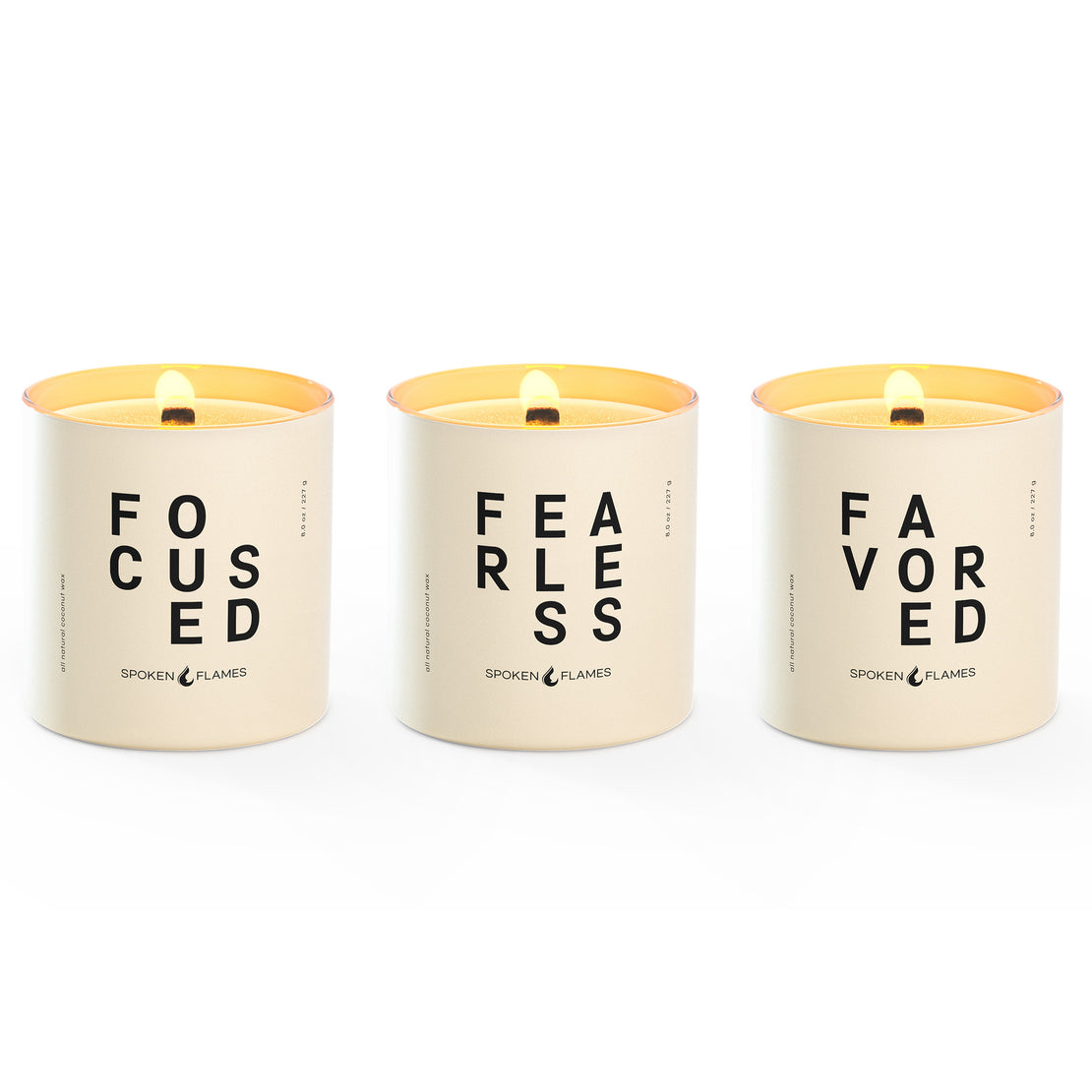 A woody, citrus and floral variety
Learn more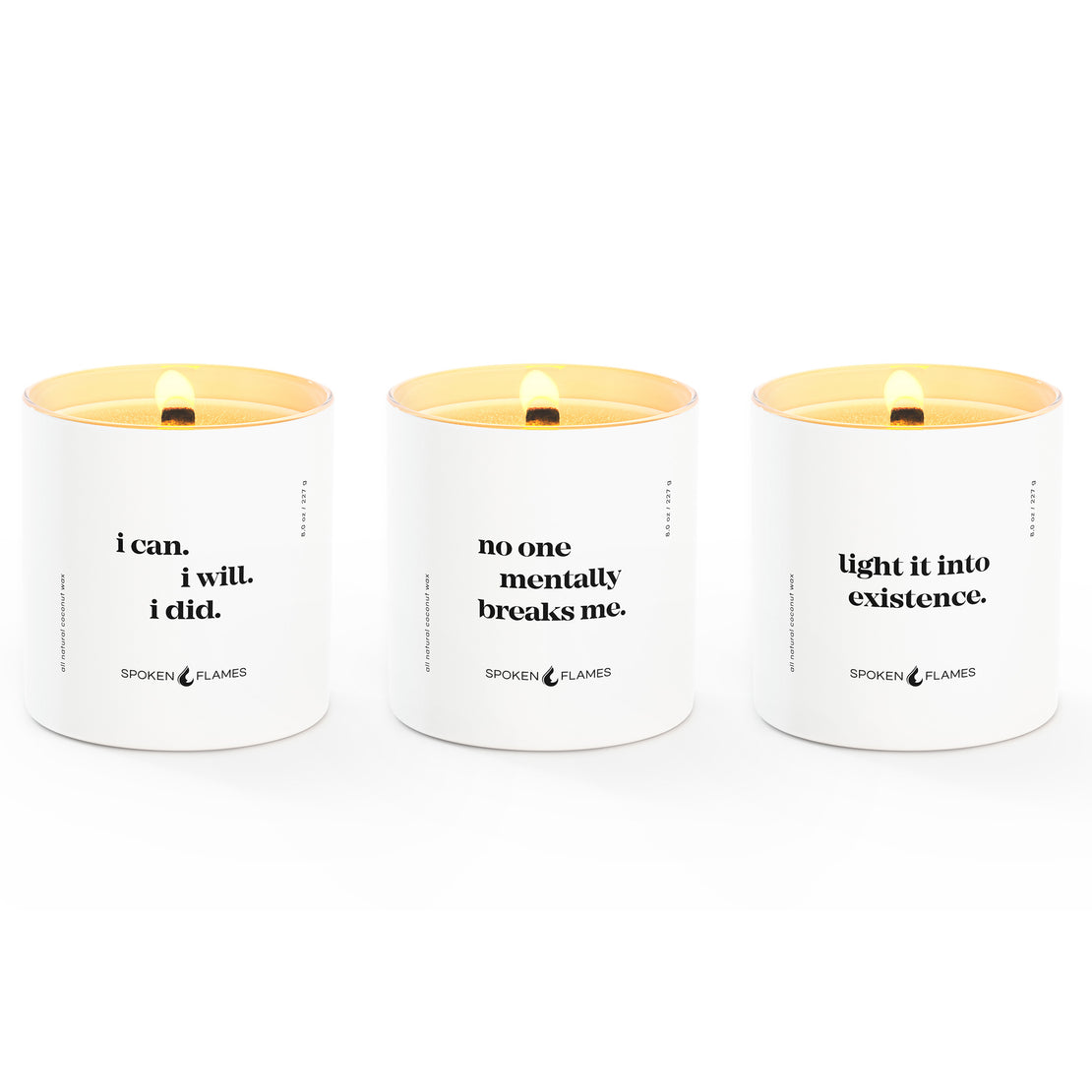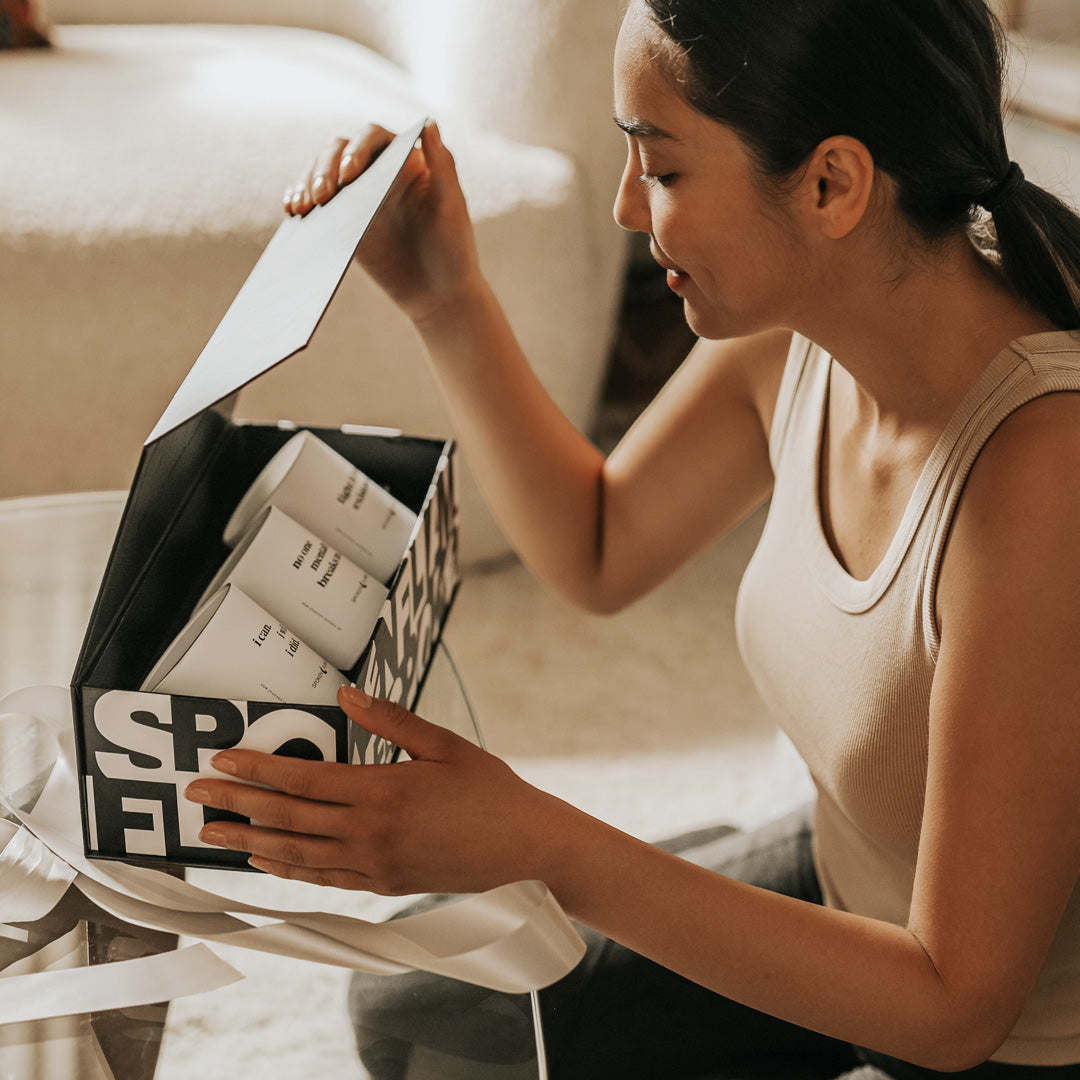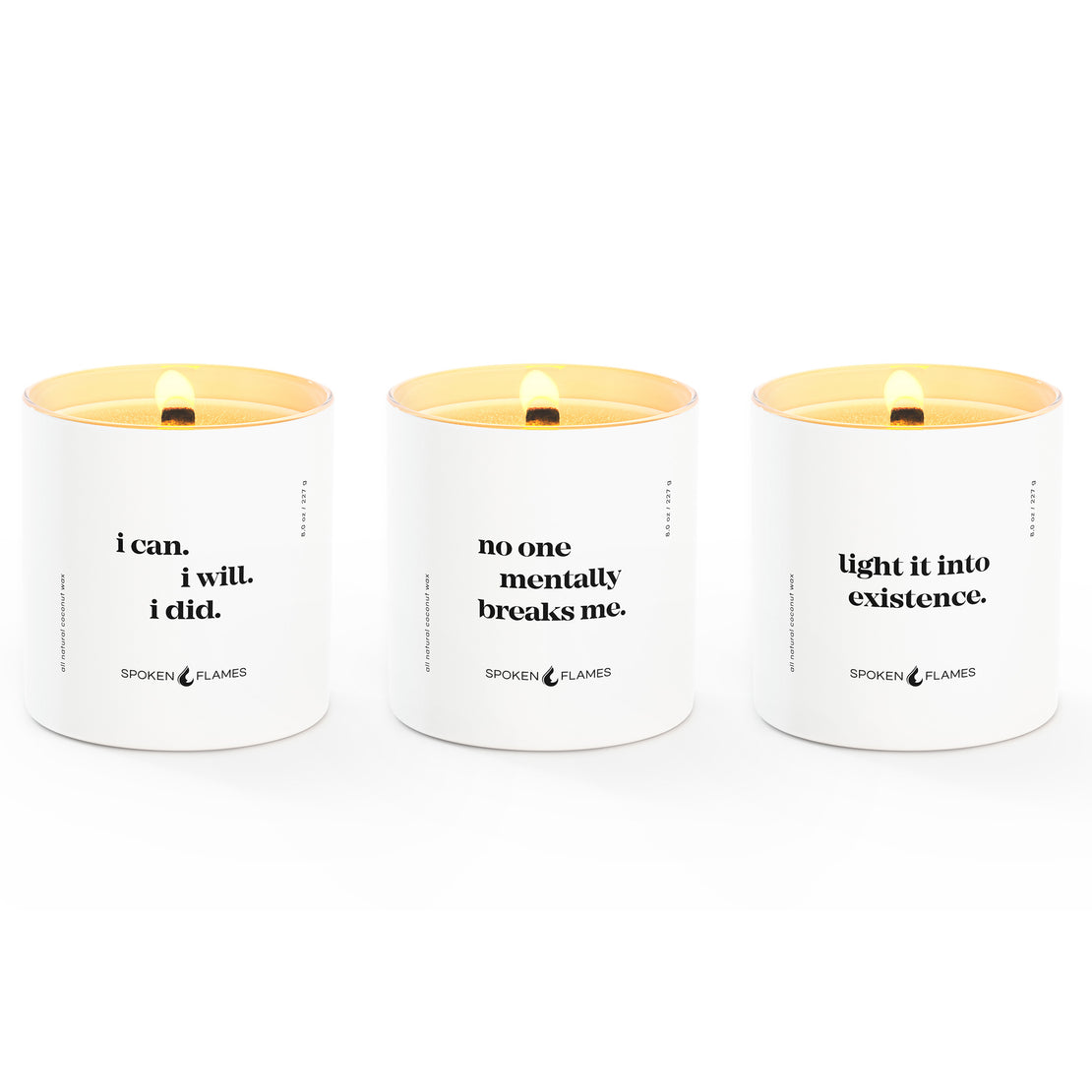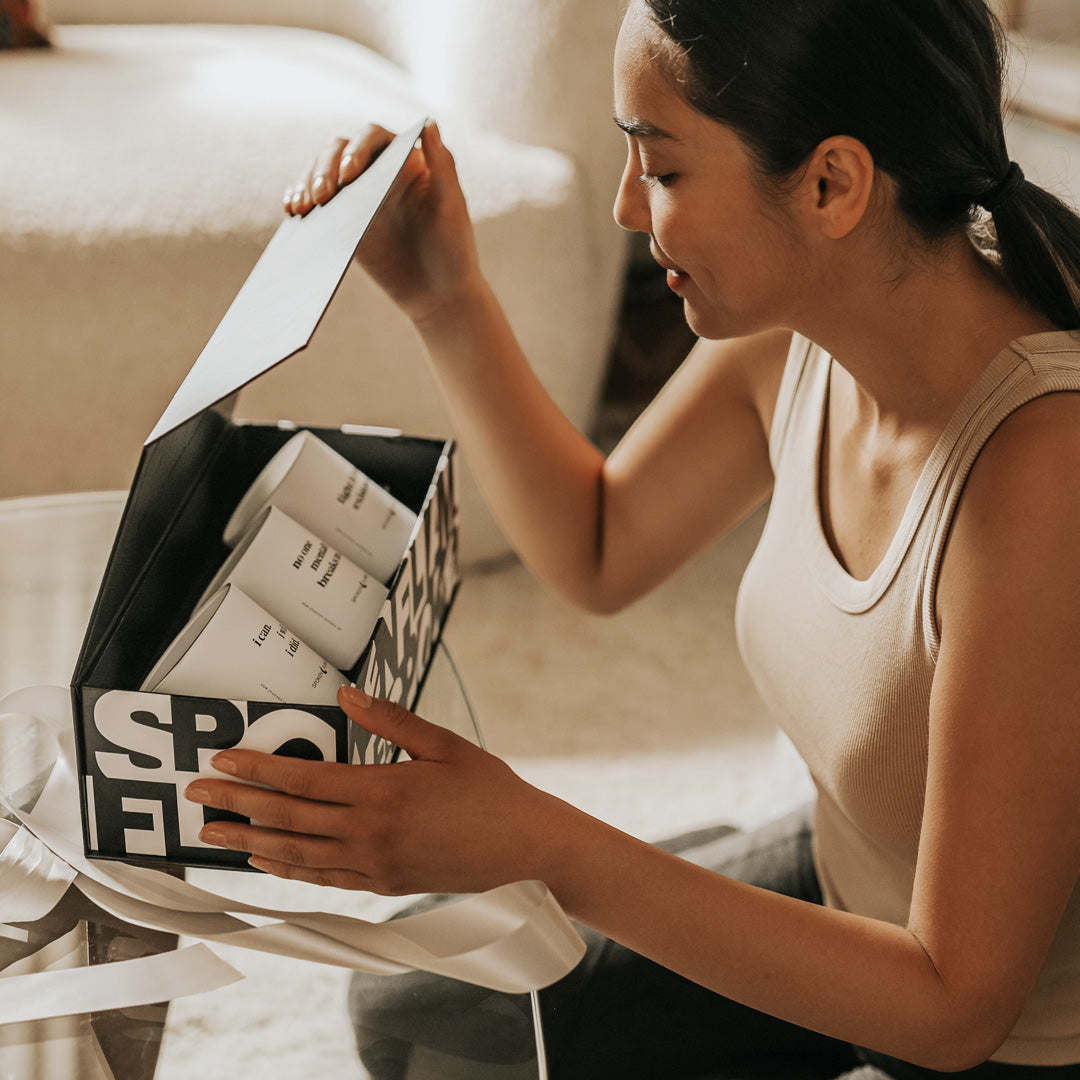 A fresh, herbal and rose variety
Learn more
Join over 5,000 readers
Was this helpful? Then join over 5,000 readers who receive valuable gift, wellness, and lifestyle tips just like this. Plus, get $5 towards your first Spoken Flames candle.